1. Introduction: Spiritual Leadership in Our Time
2. Spiritual Ecology
3. Ecological Leadership: the Process
4. Role of Religions in this time of ecological crisis
5. Spirituality of Earth
6. Soul Power: An Agenda for a Conscious Humanity
7. From Me to We
8. Reflections and sharing on Spiritual Leadership
---
1. INTRODUCTION:SPIRITUAL LEADERSHIP IN OUR TIME
In 1986-1987 I had the opportunity for an intense training at the Institute for Spiritual Leadership in Chicago, USA.  This comprehensive program proved to be a good foundation to help people to make sense of the world they live in and to find their spiritual growth path. It was very much based on the Christian Biblical tradition and the developments of personal growth and spiritual healing.  It was still years before the context of our lives, the present ecological crisis, was a common understanding.  Yet this professional training in spiritual direction and guidance is a solid foundation for my work up to today.
In 1998 when I studied in Genesis Farm, USA  I got in touch with the writings of Thomas Berry. His vision on Spiritual Leadership and Guidance especially pertaining our contribution to the healing of the Earth brought a deep change in my understanding of spiritual direction and guidance. Spiritual guidance today  must be broadened to our call for the care of the Earth. The spiritual guidance  needed today must be deeply rooted in an integral ecological vision on everything.
We live our life in the context of an Earth in crisis, with all the challenges of the present moment with a new conciousness breaking through. Nothing less than that the whole history of the Cosmos and all life,  is the context of our lives. We need a deep understanding of the New Story of the Cosmos, the Earth and the Evolution of Consciousness  to be able to find our way and make the right decisions in our present time.
---
A great vision and massive awareness is breaking through in people. We begin to see that we are more than social agents, trying to solve the great crisis of the present time. We begin to see that we have to look far beyond the present situation. We need a new type of leadership, because the old forms, structures and institutions cannot solve our collective needs.
"We need the guidance of the prophet. We need the integral ecologist as the spokesperson for the planet. The person who will speak and act from the numinous aspects and wisdom of the universe. A person who can deepen the awareness of the processes related to an emergent ecological worldview in the individual person, the group, an organization, a culture". The ecologically sensitive person is the true spiritual guide for our time".      Thomas Berry
"We need guides and soul friends that can support, name and gently direct these processes in individual persons and in  groups  and organizations. We need a specific type of leader in these times of evolutionary changes. We need evolutionary leadership according to Thomas Berry.
The  leader is the one who sees the most, has a great vision and looks far. The leader is in touch with the process of transformation  happening  to the Earth and humanity and all life.  The new leader is the elder of the tribe and dares to accept his role.
Ecological leadership has a special sensitivity for adaptation to the present situations.  Only who can adapt will be able to survive."  This is a basic ecological law and wisdom.
For further deepening
see Module 4.10, download the pdf "Spiritual Leadership in our time".
---
Spiritual Ecology : exploration of the spiritual dimension of our present ecological crisis
In the book Spiritual Ecology, The Cry of the Earth Llewellyn Vaughan- Lee a Buddhist Earth Mystic explains the spiritual dimension of the ecological crisis. I share my insights with you. I have been so grateful for the great clarity and depth  I found  because of this compelling article in " The Cry of the Earth".
"Our present ecological crisis has shown up around us in so many ways: in the depletion of the natural resources of our planet, the global warming and the climate change that we become more and more aware of, the acidification of the oceans, the destruction of habitat, the unraveling of the web of life and the life systems that support us. Because of the urgency of this crisis and the scarcity that is threatening the future of life on Earth, we see the increase of violence. Who owns the land, the water, the air, the forests?  Who will have a future and who will perish? Just for bare survival we see the streams of refugees all over the world".
Our ecological crisis is a spiritual crisis
We are also witnessing so many efforts of people all over the globe to respond to this crisis. We see that all kinds of efforts for a more sustainable Earth ask for a spiritual grounding. I will explain what I mean. Though people all over the world do what they can to mend this crisis, we need to go to the root cause of the present crisis.
According to my observations and I have also heard many others say it too,  our ecological crisis is a spiritual crisis. Because we have forgotten the sacredness of creation and lost our connection with the Earth and all her processes.
Therefore we need a spiritual response that is the foundation
of all our efforts for the healing of the Earth and
building a future sustainable Earth.
This spiritual response to the present ecological crisis is the heart of this weblog. I have seen great things happening in people like you and me, once our eyes are opened and we begin to see from the heart what is happening to our planet. This weblog wants to inform you about this great change and the spiritual path ecology is. I will point at resources, experiences of so many people and guide you step by step on a journey of learning through changing ways of thinking and living. We need a deep personal exploration about our attitudes and beliefs about the Earth, about our ways of inhabiting the Earth and our CALL and responsibilities to present and future generations of life".
Spiritual Ecology is about awareness and practice
Ecological renewal can only happen out of a deep process of ecological conversion: starting with a spiritual practice of reflection, mindful living, prayer if you are used to and new values that will present themselves in all of this.
We will discover more and more that once we leave behind global consumer – driven civilization and find new ways in being present to the Earth and all her life, we will see the world again as a sacred whole. Our lives will be filled to the brim with amazement and wonder, gratitude and respect and we will experience sources of power and love we never felt before. We will be able to do the work Mother Earth asks of us now.
I am struck again and again by the words and insights of Thomas Berry in his book "The Great Work". He says that we who are born in the midst of this crisis, did not choose this. We are thrown into it, and this is our challenge. We are given the power to live through it. To be able to respond to this challenge we need a strong spiritual life, otherwise we will not feel strong to do the work asked from us. Where would otherwise the vision come from to do the right thing? "The nobility of our life depends upon the manner in which we come to understand and fulfil our assigned role"(The Great Work, Thomas Berry, page 7).
We will need to connect with our soul in a conscious way. One day we will discover how the world as a whole forms a single living being: we call her Gaia. We are part of this world soul (Anima Mundi), this large sacred being. We cannot forget the connection with the wholw Cosmos to do our work  for future generations. Because we forgot the sacred dimension of all life, we also forgot that this Sacred Source can guide and inspire us.
How to respond to the spiritual dimension of ecology?
When Thich Nhat Than, a Buddhist monk and activist for world peace through earth justice, was asked where to begin to respond to the present crisis, he answered: "to hear first and always the cry of the Earth".  Let Mother Earth tell us about her pain and hope and we will know about what needs to be done. May we be aware and awake enough so we can hear her. Wait for her speaking with great patience. It is important that we work for the healing of the Earth and deal with the ecological crisis in our own simple but important ways.
"The world is  not a problem that need to be solved; it is a living being to which we belong ", Llewellyn says. The problems of the Earth have a deep human component. We humans have problems and our deep spiritual connection with the Earth can solve our problems of alienation and disconnection with all life. Spiritual Ecology can help us and is the foundation of re-connecting with what is sacred and to come home to a deep belonging to the whole community of life.
Allow yourself to be informed, then reflect, practice and write about your new insights. Share them with others who are on the same path and I assure you that you will find many more travellers along this road than you would expect.
I wish you lots of inspirations and new insights. So join this precious circle of people all around the globe who are awakening.
Find  and spend time with the book "The cry of the Earth". If you do not have access to the book, go to the website of Llewellyn Vaughen Lee. Reflect and study about the present ecological crisis as a spiritual crisis.
Spiritual Ecology. The cry of the Earth. Edited by Llewellyn Vaughan Lee. ISBN 978-1890350-45-1- 51595
Website of Llewellyn Vaughan Lee is called The Golden Sufi, here you will find many videos.  Anima: Mundi Awakening the Soul of the World.
---
3. ECOLOGICAL LEADERSHIP: THE PROCESS
In a number of modules I have gathered many insights, learnings and practical experiences from the time of my own "awakening" ( 1990)  to the Ecological Crisis and the Spiritual Mission of our Time, my learning experiences in Genesis Farm in 1998, the many learnings during the time that I started and developed in De Gaarde, The Netherlands, (a learning centre for Eco-spirituality, 1999-2009), and the years of travelling mostly in S.E. Asia and lately in East Africa for coaching in ecological awareness and ecological leadership. Also from my about thirty years as spiritual director and (psycho-) therapeutic worker.

Every module is an integrated process of insightful learning, PDFs and other presentations, reflection materials, meditations, personal integration processes and (Earth)-liturgy, celebrations.
Module after module builds on a process of initation into a new ecological awareness and world view.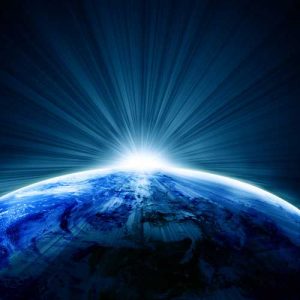 In this process of Guided Learning I will use my experience of the unfolding of a deepening process of ecological awareness by following a certain path. The steps of moving from module to module I have followed in all my retreats and workshops. So if you want to design a retreat or a workshop, these are steps I found so helpful. I will explain this process further now.
1. The meaning of Our Time: Grounding in the Present
The process starts from a deep and clear view of where we are now on our journey on the planet. How did we arrive at where we are now? The present crisis in the context of the process of evolution. Paradigm shift and an emerging ecological worldview. The present process of the Earth and all her life. The challenge to hear the cry of the Earth and to face the urgency of our time. Can we learn to read the signs of our time? What is happening and what is the deeper meaning of what is happening? Is the latest crisis caused by the Covid 19 merely a crisis of health, or is it a crisis of evolutionary proportions? What is the challenge and the invitiation to humankind of these days? Are we able to go so deep that we can feel this special challenge ?
2.What is the Call of Our Time?
A New Story for our time. The story of Evolution from Big Bang to our time. A New Story of Life and Evolution, based on the insights of modern science. How does it relate to the Biblical Story and how can it guide us through these changing times? What is the role of Cosmology in our life? We will deepen our understanding of Cosmic spirituality and theological aspects of the New Cosmology. How can it help us in understanding our place on Earth and our Mission? We will learn about the cosmic laws and principles and rediscover how everything is connected with everything and we will come home in the Great Story of ongoing evolution. To celebrate the cosmic story: it could become the most transforming experience of your life!
3. Coming Home: a New Relationship with the Earth Community
A personally guided process of a new intimacy with the community of life. From alienation to homecoming. Earth grounding and taking our place in the circle of all life. Earth spirituality. We enter into processes to deepen and restore our relationship with nature and Earth. We rediscover the Earth as our Mother, Gaia. Old Christian traditions teach us that nature is the first revelation of God. Earth literacy: how to read Cosmos and Earth as a Sacred Book? We are Earth, we are nature and through this awareness we come to know our Creator in a deepened way.
4. The Great Work. Ecological Conversion: Our Personal Relationship with the Earth in Crisis
The impact of the present situation of the Earth on our personal life (and relationship with God). How to heal our soul and heal the Earth?
The Earth calls us to come home. Ecological sinfulness and redemption. Processes and stages of growth in ecological awareness and conversion. What are the dynamics and thought patterns behind extractive economies and unlimited growth?
What can ecological conversion mean in a (Christian) spiritual life? The signs of ecological conversion and the process of ecological awakening and healing. We discover our Ecological Self: the source of a new connectedness with the whole community of Life.
5. Growth in a Commitment for a Sustainable Earth Community
In this module we are guided by the vision of Thomas Berry: The Great Work. Towards a new vision for our time, a prophetic call in an emerging Ecological Time. How can we bring about the great change needed in our time? Moving from a time in which the way of human presence on Earth leads to the devastation of the Earth, to a human presence in the Earth community that is mutually enhancing for the Earth and the whole community of life, the human included.
We look into the transition from an industrial-technological time to an ecological time and name the changes that are needed. How can we contribute, personally and collectively to this great change? The growth in ecological consciousness is now the ability to envision a new way to inhabit the Earth and to act accordingly. "To re-invent the human" as Thomas Berry calls it. We connect with the power of those who lived before us and take our responsibility in creating a different future. What is the meaning of the New Creation, a New Heaven and Earth in our time? What is our unique call?
6. An Ecological Life Commitment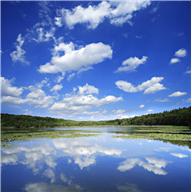 In this module we make choices for an ecological life commitment and not only action for the environment.  For this we need a grounded spirituality. What are basic components and attitudes for an Ecological Vision and way of life? The new emerging Ecologically Sensitive Spirituality, in Christian and wider context. Finding empowerment in the many ways people all over the world are involved in transformation of Earth and express their commitment to the Earth Community and the future of all life. We celebrate this commitment with rituals, celebrations and express our commitment in the Earth Community.
7. Earth Healing: ancient and modern ways
This module is an intense proces of growth as Earth healer, Earth worker. Through a personal process of healing and integration we gain the clarity to integrate the wisdom of the Earth of many traditions and generations into our work for the Earth. It is a most necessary spiritual journey for those who will take on leadership for the planet in the broadest sense and for our communities where we live.
This module is a deeper way into the old wisdom traditions and new ways of Earth connectedness and Earth healing. We will understand how the woundedness of our Earth has a deep influence on the human psyche and soul. We discover and deepen eco-psychology and eco-therapy and other ways of personal integration and healing. What is Ecological Wholeness?
We enter deeply into the mysteries of Cosmos and Earth and the functioning of the Earth processes. We will listen and learn from Ancient voices of Earth healers and shamans.
8. Earth Justice and Earth Ethics
Now we return to the three basic principles of the cosmos: diversity, interiority and communion. These principles are the foundation for a new ethic: an Earth ethic. We discover that we need a transition from an ethic where the human is at  the  center to an ethic with the community of life is central. In that light we look at the meaning of integrity and wholeness of Creation.
Ecological Justice, Earth Rights, Earth Democracy. A change of paradigm; a worldview in which love, compassion, ecological responsibility replace grabbing, excessive consumption, competition and endless economic growth scenarios. Restorative Justice. Ways to develop a vision and actions for a new way to deal with life on Earth. Integrity of creation and biodiversity. The rights of indigenous people of our world. We celebrate our place in the community of Life in the midst of "all our relations".
9. Religion, (Church and Religious life) and an Emerging Ecological Worldview and life
True religion has the power to connect; with all of life and with the Source of all life, our Creator. Religions come out of a time of deep alienation from Earth and cosmos. We will reflect on Laudato Si. How can we re-connect with nature and Earth? And find again the cosmic orientation to our faith life?
Have present religious movements, churches a religious institutions a role and special task in the great changes towards an ecological worldview? How do religions, churches, religious institutions enter the ecological era?
10. Spiritual Leadership for Our Time
Looking at the present situation how do we find guidance, direction and wisdom to move into the future? The New Cosmology and Spiritual Leadership. Call, Charism and Leadership in an ecological context.
Can we give a true answer to the present challenges of our time or do we react only? We try to connect with the deep wisdom and guidance of the universe, a guidance from the Beginning. Our Cosmos is no accident but evolution is directed to ever greater wholeness and fullness of life. We learn new ways of spiritual evolutionary guidance and leadership as a service to our time. We find "the integral ecologist" in ourselves, who is the true guide of our time, according to Thomas Berry.
We will move into new ways of understanding Leadership. Conscious Evolution will be our guide.
Celebration and praxis
Now time has come to celebrate, both in our liturgies and in our actions.
It is time for celebration with new earth rituals. It is time for commitment and new ways of acting. We trust ourselves to our Creator in a new way and to the wholeness that is manifested everywhere in Cosmos and Earth.
We find a balance between our actions and our inner silence. In this balance we find the strength and the nurturing to continue our way for the Earth and the future of all life. Vows in the Earth community: we will celebrate the commitment.
pictures free internet
---
4. THE ROLE OF RELIGIONS IN THIS TIME OF ECOLOGICAL CRISIS
You will now be introduced to the visions expressed in the book of the theologian Mary Everlyn Tucker; Religions Enter Their Ecological Phase. She has been working together with Thomas Berry for many years. A small excerpt and entry of her book.
"Religions have historically served as a means of channeling the hopes and aspirations of humans toward a larger vision of their place and purpose. Now religions are challenged to provide a more comprehensive perspective for situating human life in relation to a finite planet. The renewing energies that ground and dynamize the human spirit must be brought forward. For millennia, these energies have provided the spiritual orientations of the world's civilizations and cultures.
Religions have traditionally been a means of expanding the measure of mind through the power of religious imagination; now is the moment for the religions to move forward boldly with comprehensive narrative perspectives that are grounded in relevant traditional resources, open to a sense of wonder, and guided by inspiring moral visions for shaping human-Earth relations for a sustainable future.
In this spirit, the religions of the world are moving into their ecological phase and finding their planetary expression. This is their fundamental challenge in relation to the environmental crisis. Can the religious traditions awaken a renewed sense of awe and reverence for the Earth as a numinous matrix of mystery? Can they activate the depths of resonance in the human that will resound with the awesome beauty of the universe? Can they open a space for our participation in the life processes that is healing and renewing for human – Earth relations? Can they raise key ethical questions regarding the destruction of the environment, and at the same time provide resources of inspiration that will sustain the energies needed to preserve, protect, and restore the environment? Can the religious traditions speak effectively to the contemporary world while challenging the limits of modernity as well?"
Mary Evelyn Tucker: Worldly Wonder. Religions Enter Their Ecological Phase, ISBN 0-8126-9529-1
2021: Just to remember that this text was written quite some time ago. In the meantime religions are taking their place in the healing of the Earth and work for a sustainable future. In 2015 Pope Franciscus issued Laudato Si. This document has been globally accepted as a guide to move on in the work for the Community of Life. Not only to motivate Christians to a transition into an ecological vision and life. But also many other religions have gone through this transition already. A reason for great gratitude and marvel at the way the Spirit is guiding all of us.
See also the site : https://fore.yale.edu

---
5. THE SPIRITUALITY OF THE EARTH
"The spirituality of the Earth refers to a quality of the Earth itself, not a human spirituality with special reference to Planet Earth. Earth is the maternal principle out of which we are born and from which we derive all that we are and all that we have.
We came into being in and through the Earth. Simply put, we are Earthlings. The Earth is our origin, our nourishment, our educator, our healer, our fulfilment. At its core, even our spirituality is Earth derived.
---
6. SOUL POWER: AN AGENDA FOR CONSCIOUS HUMANITY
We live in an extraordinary age – an age of both mortal danger and unprecedented opportunity, if only we can understand what's happening and why. Our capacity for destruction, both military and environmental, is vastly greater today than it was half a century ago, and will be greater still tomorrow.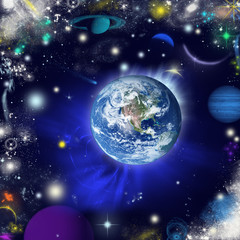 It seems as if this mortal danger is forcing us to take a great leap in our evolution that we might never have made, were we not driven to it by the crises facing us. This leap consists of an expansion of human consciousness; a shift from seeing ourselves as the dominant species on this planet with a right to exploit its resources for our own needs, to seeing ourselves as utterly dependent for our survival on an extraordinary living web of planetary life. This great web of life, formed over countless millions of years, will not survive unless we respect the interdependence of its living systems. Picture source free internet 
At present we live irresponsibly, unconsciously, as if we can do what we like to the Earth, without consequences. We live as if there is no purpose or meaning to our lives beyond meeting our material needs. We live as if we are separate from each other and the planet. We live as if the presence of soul or spirit is irrelevant.
The treasure that we have lost is a living relationship with the soul. In the past, the word 'soul' conveyed meaning: the greatest artists, poets and mystics were engaged in keeping people in touch with their soul. Today the word means little in a culture unaware of the value of an inner life.
Our brilliant technological culture inflicts intolerable stress on us because it grants no value to mystery. It allows no time for relationship with the soul, no time to awaken to the beauty and wonder of the extraordinary treasure that lies within us, and the magnificence all around us.
Given that we may have only a few decades to heal ourselves and the planet, how do we recover our lost sense of being part of something totally sacred? How do we develop respect and compassion for Nature? How do we meet the needs of the human heart for love, relatedness, connection?
We can make radical shifts in our everyday lives in the way we do things, in the way we think, in how we are. Instead of seeing the current crises as frightening, we can see the opportunity they offer to transform the deficient values that currently drive our economies.
We can develop new energy technologies that are benign rather than destructive or polluting. We can adjust our domestic decisions – decisions about travel, heating, conserving food and precious resources – to the needs of the planet. We can take our business away from dehumanised organisations to more connected ones, where we can form a relationship with a person, such as local barter systems.
In our workplace, we can suggest and support moves away from hierarchical structures to horizontal ones that are personalised and connected and enable individuals to develop and thrive. We can demonstrate to leaders and managers that 'top down' change cannot succeed without 'bottom up' consultation and engagement. We can move away from the sickness of greed and ruthless competition towards an understanding of our path in life, of what we are really here to do.
We shall need emotional intelligence, understanding not simply the point of view but the needs of the 'opponent'. Nonviolent communication is now being learned and used by people all over the world, simply because it works, and works wonders.
Our book explains how each one of us can find our own unique path. In fact this may be the most important thing we ever do; to perceive how our particular skills can be of most use to the planet and future generations, and how this can inspire and guide our actions.
Soul Power: An Agenda for a Conscious Humanity by Anne Baring and Scilla Elworthy is published by Booksurge (2009), ISBN 978143923415.
Scilla Elworthy is Founder of Peace Direct, which supports grassroots peace-building in areas of conflict. www.peacedirect.org
---
7. FROM ME TO WE
Scilla Elworthy explains why she believes the soul is central to the future of humanity
"W hen I asked the audience recently at a Resurgence Festival of Wellbeing how many of them believed we have a soul, about 95% replied affirmatively, while the others seemed undecided – hands went up, and then down again, and then up.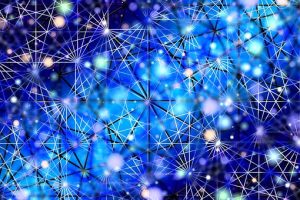 I wanted to ask this question because for me the soul is becoming central to the future of humanity. Such a big statement needs explanation, but bear with me if what follows is a personal exploration rather than any kind of theological argument".
image: Geralt, Pexels
It all does start with the personal. We all know how easy it is to get stuck in 'me, me, me': what I want, what I need, what I must have, what I like, or what I don't like. This is the tyranny of the ego. It is like being in a bubble of self-centricity.
To move out of that bubble is to move from 'me' to 'we' – to awareness of what another might want or need or be feeling. That's empathy. It's also the beginning of freedom – freedom from anxiety, from anger, jealousy, fear: all the compelling emotions that invade our minds and dull our consciousness. But how can we make that move? When you can take one step back from strong emotions and observe what your mind is doing, you are already – for at least a few seconds – free of ego domination.
I believe that it is the soul that can offer us this kind of passport out of self-centricity – a reliable route out of the self-obsession that dominates our Western culture. The work of the soul takes place in quietness, in Nature, in contemplation, in clearing a calm space where fresh insights can simply drop into the stillness of the heart. This is the place where we can become aware of our own antics, and hopefully smile at them. Simultaneously, without even intending it, we expand our awareness from 'me' to 'we', because we have opened up enough psychological and emotional space for it to dawn on us what another may be feeling.
I can only describe that dawning as sweet work. It brings comfort and an unexpected sense of relief. It brings relaxation and a softening, as the muscles of the ego become less tense. There is also ease, a juiciness, a tingling as at the beginning of a love affair.
And there is more. When we're ready, this sweet work of the soul leads us to the next step – to an awareness of 'our': our society, our people, our planet. This enlarges us as human beings by orders of magnitude. It expands the capacity of what it is to be human and to take responsibility. It is not just a leap in consciousness: it is THE leap in consciousness that will, in Einstein's view, decide the future of humanity.
The Beloved
I would like to ask another question: how many of us were told as children that we'd get big-headed if we accepted praise? That it was dangerous to like ourselves too much? This propelled many of us on a path of self-deprecation, of assuming that the self-critical voice – which many of us internalise in childhood – is correct. Throughout life we are silently and ritually telling ourselves that we are not successful enough, not thin enough, not young enough, in general "not good enough". You'd be amazed how many top executives and senior government officials suffer from the 'impostor syndrome', which tells them at critical moments: "Sooner or later they'll find out that you're not what you're cracked up to be."
For people like this, like most of us, it is very hard to discover the Beloved of the Soul. Most of us haven't a clue what that phrase even means. I didn't have a clue. But I gradually discovered that the clue lies in what I said earlier about the beginning of a love affair. As we expand our consciousness beyond self-centricity and give space to the work of the soul, it becomes evident that we are part of the universe, and that we are actually loved by the universe.
The Beloved of the Soul wants to tell you how much you are actually loved by the universe. How can you hear this? Please close your eyes now, and remember the look on the face of someone when they adored you, or the feeling in yourself when you saw an exquisite sunset, or spent time with a pet that you love. That's a clue. That can give you a physical or perceptual presence of the Beloved. So then take a deep breath and allow yourself to bathe in the sensation of the Beloved. Give the Beloved time, place yourself in the field of the Beloved, and let that field take you.
As you practise, you become enmeshed, hot-wired to the Divine, a luminous energy or field of connections. Some people experience this as pure light, as in a Turner painting perhaps, others perceive it as angels, and others feel the strong presence of someone they love who has died.
Everyday Life with the Beloved
You can make certain days 'kairotic' – by giving yourself large chunks of time when you agree to do work guided by your genius, or kairos. These are days spent in the power of the sacred, in surrender to an interdependent energy – one where your earthly or bodily energy is lifted into another realm.
Don't rush. Feel free to move in and out of your daily tasks, combining local and non-local reality. What you're doing is remapping and repatterning your emotional and soul landscape. The Beloved is powerful: it can override old systems, allowing the foetus of the Higher Self to develop.
Engage the architecture of the imagination. Call upon your light or your angels – they are energy assistance in a limitless support system. When your consciousness asks, a higher energy can be engaged. As you practise these powers, you energise them. If there is a particular quality you need, ask for it, and its essence will unfold for you to receive. For example, if you feel lost, meditate on the quality of Belonging. When I feel stupid or thick-headed, I meditate on the quality of Wisdom.
Meditation is always the key, so slip into it most of the time: sleep with the Divine; live and eat with the Divine. Grace is the realisation of an incredible, unbelievable fact – a fact that all the great teachers say is true – and it is this: "I am Divine body incarnate in this spectacular galaxy."
I felt this when I undertook a trek in the Himalaya, involving seven passes well over 16,000 feet. Approaching the second-to-last pass after 22 days' walking, I could see the stupa decked with prayer flags carrying messages of love on the mountain winds. When I got to the stupa, I fell on my knees, eyes closed. In that moment I realised that I am a being of light. When I opened my eyes, what I saw took my breath away. Below me, stretched out for hundreds of miles, was the entire exquisite panorama of the snow-clad Himalaya.
What this experience gave me was a new perspective on life. I saw everything through an entirely different lens: one belonging not to my brain, but to my awakened heart. I wished for everyone on Earth to have that experience of spaciousness and peace. I drank in a whole new understanding of the boundless beauty of this planet, seen from the highest place on it that I had ever visited. Everything I saw I fell in love with.
If you watch the news it's hard to see any coherence. But if you can see it through the Beloved's eyes, the pattern of breakdown can open to breakthrough, perhaps revealing the metapattern waiting to be born. Where you build the house of spirit, spirit will always enter. The Beloved allows you to become a prism for the emerging patterns of the time, towards a finer more comprehensive society inspired by Quantum Intelligence.
If you remember nothing else from reading this, remember this: go as far as longing can reach; longing is like a galloping horse (usually kept in a stable) and it can enable you to do anything. Remember this: the Beloved longs for you, much more than you, right now, long for the Beloved.
But I'm not the expert on this. I learned much of the above from Jean Houston. If you find such ideas compelling please do read her books, or the words of Eckhart Tolle, or Pema Chödrön, or the Dalai Lama or Jesus Christ for that matter.
---
Scilla Elworthy founded the Oxford Research Group in 1982 to develop dialogue with nuclear weapons decision makers, and set up Peace Direct in 2002. Her latest book is: Pioneering the Possible: Awakened Leadership for a World That Works (North Atlantic Books, 2014).
Share this page
This article was published in the Resurgence magazine. The Resurgence Trust is an educational charity that publishes Resurgence & Ecologist magazine, Resurgence.org and the Ecologist.org to promote ecological sustainability, social justice and spiritual values. Read our vision statement

---
8. FOR YOUR REFLECTIONS AND SHARINGS ON SPIRITUAL LEADERSHIP
What has struck you in the articles of this topic? Do you agree that our time needs a new type of spiritual leadership? And if so, indicate why. Questions?
Put in your own words why the ecological crisis is not just an environmental crisis, but a crisis of humanity and the soul.
After reading and reflecting on the articles about Soulpower and From Me to we: do you agree that the future of humanity is a question of the soul and not only a matter of the right action?
Describe with your own words how you can grow and take steps to a more soulfull life as a source of strength for living through the present crisis?
What kind of guidance do we need in this time of deep crisis? Where can you find it, have you found it?
Can you see yourself as a spiritual guide for our time?
---
That I may there fore bring joy to the Soul of Creation
Divine Songs of Zoroaster