1.  Introduction to Module 4: Great Work | Conscious Evolution (pdf)
2. Introduction to the Great Work of our Time (pdf)
3. An Introduction to Conscious Evolution
4. The Five Lessons of Evolution
5. Living Co-Creation
6. The Work that Reconnects (pdf)
7. Global Citizenship is a Consciousness
8. Becoming a Global Citizen
9. Laudato Si 4 (pdf)
10. Finding our Call in the Ecozoic Time | Great Transition
11. Meditations The Great Work |Conscious Evolution
12. Integration Module The Great Work | Conscious Evolution
13. Daily Wisdom for this Module
14. Articles for Further Reading and Deepening
15. Reflections from Participants on Module 4
---


Source image: free source
1.

INTRODUCTION TO MODULE  4
'THE GREAT WORK |

CONSCIOUS EVOLUTION'
Click here to download the presentation 'The Great Work | Conscious Evolution' in pdf-format.
---
2. INTRODUCTION TO THE GREAT WORK OF OUR TIME
Click here to download the presentation 'The Great Work and the Call of our Time' in pdf-format.
In the course of human history we see moments in which a view on the world and the meaning of human life in the present world changes. Something new is being born. New visions and a new meaning about the destiny of the human universe enter our consciousness. The great aspirations of the past come together and point to a new phase in the evolution of all life. Such a moment we experience now.
---
In the first module 'The meaning of our Time | Call' we have reflected about present worldviews and the need for a new worldview to build up a more sustainabe world. We have understood already that the present worldwide crisis – Covid 19 included, is part of the proces of birth of a new universal human. Working compassionately for a new culture of sustainable living on this Earth is an opportunity to a new "normal", emerging from this crisis and a new way to inhabit the world.
---
In the second module 'A New Story of Cosmos and Earth', we saw that so much of the present crisis is rooted in old paradigms and the need of a story and a vision giving us clearity on our place, our role, task and destiny in the Cosmos and the Circle of all Life. The world we see is the world we create. If we see ourselves as the center of the Circle of Life, the Cosmos and her life is there for our use. Only from such a worldview we can create such a devastation of the Community of Life as we have done.
The new knowledge and insights of our generation in the emergence of the Cosmos, the birth of Earth, the emergence of all life and the human story till up to this moment, has brought the greatest change in human consciousness ever.  And then to realize that we have entered this very new place only a few generations ago. We are in the midst of the greatest paradigm shift of all times. So here we find ourselves at the crossroads of building a new relationship with the Universe and the whole Community of Life.
We know more and more that the history of the story of life and evolution is stored in our genes. We have come forth from the first cell and all forms of life with whom we share this Earth have come from the same source. That is our origin and determines who we are. Our blood and bones are formed from the matter of cosmos and Earth. We are starchildren and brothers and sisters of everything that is created. We all have the same birth rights, but our tasks are different.
---
In the third module 'Earth Connection' we have oriented ourselves on what a new connection with the Earth and the Community of Life can bring and how we can grow in this. A new human-Earth relationship is most urgent.
And in this module 'The Great Work | Consious Evolution' we will sharpen our insights and search for a vision that will motivate us to give ourself whole heartedly and with passion to participate in the emerging evolution of consciousness. Creating such a movement might be called the Great Work of a people.
Thomas Berry from his book 'The Great Work':
"The Great Work now, as we move into a new millennium, is to carry out the transition from a period of human devastation of the Earth to a period when humans would be present to the planet in a mutually beneficial matter.
"The Great Work before us, the task of moving modern industrial civilization from its present devastating influence on the Earth to a more benign mode of presence, is not a role that we have chosen. It is a role given to us, beyond any consultation with ourselves. We did not choose. We were chosen by some power beyond ourselves for this historical task. We are, as it were, thrown into existence with a challenge and a role that is beyond any personal choice. The nobility of our lives, however, depends upon the manner in which we come to understand and fulfil our assigned role".
"Our own special role, which we will hand on to our children, is that of managing the arduous transition from the terminal Cenozoic to the emerging Ecozoic Era, the period when humans will be present to the planet as participating members of the comprehensive Earth community.
The Great Work of a people is the work of all the people. No one is exempt. Each of us has our individual life pattern and responsibilities. Yet beyond these concerns each person in and through their personal work assists in the Great Work. Personal work needs to be aligned with the Great Work.
"We cannot doubt that we too have been given the intellectual vision, the spiritual insight, and even the physical resources we need for carrying out the transition that is demanded of these times, transition from the period when humans were a disruptive force on the planet Earth to the period when humans become present to the planet in a manner that is mutually enhancing".
The Great Work, Thomas Berry , ISBN 0-609-80499-5
---
3. AN INTRODUCTION IN CONSCIOUS EVOLUTION

  
In 2005 I got in touch with the vision and the work of Barbara Marx Hubbard. I was offered a scholarship by the foundation of Conscious Evolution and during one year I went through a very transformational process. I understood so much more about what it means to integrate the New Story of the Universe in my life. My way of perceiving and thinking changed very much. When I am born from the Universe, then the life of the universe soars through me. Slowly, through study, lots of reflection, personal work and sharing with others on line, my consciousness was opened more and more.
Out of all of this has come a much deeper sense of my personal call: participation in the evolutionary process. I went through the process of becoming a "home universalis".  It is the doorway to real global citizenship and evolutionary leadership. In this journey I have met so many people from all over the world. I can only encourage you to enter into such a process. The online course does no longer exist, but the materials you can find on the website of  The Foundation for Conscious Evolution.  A good starter are her two books mentioned in this article and the DVD Humanity Ascending.
It is this process that now I share with you.
Elly Verrijt
---
Barbara Marx Hubbard
Early life and education


A Jewish agnostic, Barbara Marx was the first of four children of Irene (née Saltzman) and she studied at L'Ecole des Sciences Politiques at La Sorbonne in Paris during her junior year of college. She received a B.A. cum laude in Political Science from Bryn Mawr College in 1951.
As an author, speaker and co-founder and president of the Foundation for Conscious Evolution, Hubbard posited that humanity was on the threshold of a quantum leap if newly emergent scientific, social, and spiritual capacities were integrated to address global crises. She was the author of seven books on social and planetary evolution.
Hubbard was an American modern-day female futurist, carrying her ideas across the millennia. Throughout her life, she had questioned what would make life easier as well as make people happy. For Hubbard, she did not like the molds that were expected out of herself as well as others, and in the 1970s she started speaking at futurist conferences about her findings. Those aided in her interest to the movement and resulted in her attending, speaking at, and creating conferences. With that, she dedicated her life to sharing the potential today's modern world has in achieving a better society and came up with the idea of "birthing" humanity. In 1998, she had written and published a successful book titled "Conscious Evolution: Awakening the Power of Our Social Potential" which was about her futurist ideas in making a better society as well as focusing on what the conscious mind can do if it is aware of its power. Hubbard went as far as creating her own organization called the Committee for the Future and later created others such as Women of Vision in Action, The Alliance for the Advancement of Conscious Evolution.
Her name was placed in nomination for the vice-presidency of the United States on the Democratic ticket in 1984, and at which convention she gave a speech upon being nominated. She was the first woman to be nominated for the Vice Presidency of the United States on the Democratic ticket. She co-founded the World Future Society, and the Association for Global New Thought.
She died in April 2019.
Some of her books:
– Conscious Evolution: Awakening the Power of Our Social Potential. New World Library, 1998. ISBN 1-57731-016-0
-Emergence: The Shift from Ego to Essence. Hampton Roads Publishing Company, 2001. ISBN 1-57174-204-2
Multimedia
Humanity Ascending; OUR STORY DVD (2007)
Visions of a Universal Humanity DVD (2010)
Source: Wikipedia
---
Conscious Evolution: The foundation for Spiritual Leadership in Our Time
What is conscious evolution?
We live in a time as has never happened before in the history of evolution. The human species has developed powers that are strong enough to destroy our world, all life on Earth. Or to co-create a better future for all life on Earth; a future of immeasurable dimensions. Through the development of the modern sciences we can penetrate the invisible creative processes – the atom, the genes, the brains. We are learning to bring human efficiency into matter. We are on the way of participating consciously in the evolutionary process. Natural selection (Darwin) now becomes selection according to human choices.
We are the first generation more or less that is faced with the invitation and choice to become aware of conscious, ethical evolution or the fate of diminishment and devastation of the present Earth. We do not have much time to choose.
Conscious evolution is now occurring in our generation because we are now gaining an understanding of the processes of nature: the atom, the gene, the brain, the origin of the universe, the whole story of creation.
Consciousness has evolved for billions of years, the process of all those developments. And found its culmination in the human. In the human the Earth became conscious of itself. (Thomas Berry)
Our time: Evolution or Extinction
An irreversible shift towards conscious evolution began in 1945 with the atomic bombs on Japan. With this dreadful release of power we penetrated one of the invisible technologies of nature – the atom – and gained the power that we once attributed to the gods. Now we must learn "ethical evolution" ( Chaisson) and we do not have hundreds of years in which to learn.
The response to this crisis, in our time and the growing awareness of the ecological crisis and the emergence of an ecological worldview has brought the uprising of a new kind of humanity. The human who is learning to become planet, the most necessary change to happen, according to Brian Swimme. From the 1960s when the ecological movement started, up till today this growth in humanity is taking place in the billions of people who are (becoming) aware of the environmental degradation, social and ecological injustice and the need for radical change and transformation.
We entered a period of confusion and absolute loss of vision and direction.Many of us see the looming catastrophe, but let us look to the positive chances , to quantum transformation.
Quantum transformation: Imaginal cells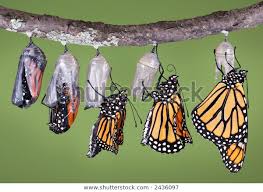 When the caterpillar weaves its cocoon, imaginal disks begin to appear. They carry the blue print of the butterfly to come. Although the disks are a natural part of the caterpillar's evolution, its immune system recognizes them as foreign and tries to destroy them. As the disks arrive faster and begin to link up, the caterpillar's immune system breaks down and its body begins to disintegrate. When the disks mature and become imaginal cells, they form themselves into a new pattern, thus transforming the disintegrating body of the caterpillar into the butterfly. The breakdown of the caterpillar's old system is essential for the breakthrough of the new butterfly.
Now we apply this analogy to our recent times. During the 1960s our social systems started to become dysfunctional, began to disintegrate. We experienced the cold war, threats to the environment, growing population crisis, social inequities, pollution and devastation of the Earth.
We see many movements emerge: anti –war, ecological movement, women's movements, civil rights movements, meditation, yoga, new music: all instruments of social transformation.
It were still small groups, invisible. It was not the time yet. Great leaders that stepped forward were killed: like Gandhi, Martin Luther King, Kennedy etc. There were no coherent social potential movements to guide us in the evolution of the society as a whole.
In the past decades we have seen how the degradation of life on Earth continues; survival mechanisms but no real solutions yet. As we enter the 21 century the movements become larger and larger. People and social groups are waking up.
The Noosphere
A new phenomenon has emerged worldwide, but it has not yet been recognized. It is called the Noosphere  (by Teilhard de Chardin in his book The Phenomenon of Man). The root of the word is nous, meaning mind. The noosphere is the mind-sphere, the thinking layer of the Earth, the larger social body created by human intelligence.
It is composed of all the spiritual, cultural, social, and technological capacities of humanity, seen as one interrelated superorganism. It is formed from our languages, our institutions, our religious and social structures, our communication, microscopes, telescopes, cars, planes etc. We inherited the geo-sphere, the hydrosphere and the biosphere, but we generated the noosphere.
It is with this body that we co-create or co-destroy. Conscious evolution has arisen at this precise moment in history because the noosphere has matured and has given humanity powers to affect evolution by choice.
Hope for the twenty first century
In every living organism a program is encoded in the genes: gestation, birth, maturation, death. As the Earth is a living system, may be this plan is also encoded in the planetary evolution. Earth conception started with the Big Bang. The period of gestation included its 13,7 billion years of evolution, 4.5 billion years of Earth life. The sun has still a life cycle of 4.5 billion years, so we are halfway.
Imagine the imaginal cells of the Earth begin to develop further and the Earth is like a caterpillar ready to transform.
In us, humans, through transformation and change we could help the Earth to become what she is meant to be. Creation on its way to fulfillment.
Evolution Spiral. Foundation for Counscious Evolution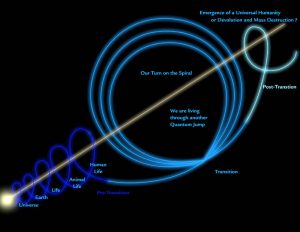 ---
Meditation with the Evolution Spiral

It all started with the light at the beginning of the Spiral.
That light is also our beginning.
It animates each of us and burns brightly up till now.
Let it trigger your memory awake.
Feel that precise instant of creation.
Allow yourself to flow with that bursting forth, the universe unfolding,
evolving through billions of years of black space, clouds of gas and dust
clustered into isolated spinning galaxies, including our Milky Way Galaxy.
Feel the formation of the early Earth in the bones and the fiber of your body. Feel the flow, movement, harmonious relationship of all the planets in the solar system that surrounds you. In the evolutionary journey, this is All your body.
Nowe imagine yourself as early cell. You leapt in consciousness, purposefulness and freedom and action.
As early cells you have gone through the proces of the Earth inventing photosynthesis. The use of light in the manifacture of food. You have lived through great crisis and saw Life evolving into new ways of surviving. From this crisis came a new life form, a radical jump in consciousness and freedom, the beginnings of plants, animals. the biosphere…and us.
Feel this early appearance of new life as part of your evolution. 3 million years ago the human animal appears.The next turn to the spiral of evolution.
200.000-50.000 years ago, after numerous stages of species evolution, early Homo Sapiens arrives.
Feel in your body the early Homo Sapiens you still are!
35.000 years ago self-reflective consciousness arises. Imagine yourself at the dawn of self-consciousness. We discover simply that we are here. We are awakening in the animal world with the first flickering of human awareness. You sense that you are different and seperate from others. You are afraid, you see others dying.. and being born.
Slowly you discover that we are different from the animal world. There is more to life than being born, eating, sleeping, reproducing  and dying…We being to seperate from the animal world.
Feel this transformational moment in your evolutionary story. You have just become self-aware. Out of this self-awareness early humans grew in the realm of social interaction, a leap into consciousness and freedom.
Describe any consciousness shifts or breakthroughs that feel new to you…
3000 years ago : quantum transformation. Great mystics came who laid the foundations for the religions in the world. Aspects of the future human appeared. The mindfulness of Buddha, the Tao of Lao-Tzu, the yoga of the Hindus, the love of God and the Law of the Jewish people, the faith and obedience of Allah of the Muslim peoples and Jesus' promise of radical transformation through the forgiveness of sins and loving God and the "other"as oneself. These are evolutionary potentials.
Think about your relationship to an existing faith tradition (to the extent you have one) . What does your tradition contribute to the conscious evolution of humanity?
300 years ago, Science and Democracy arise, the tools of our present radical transformation. Humanity enters the process of evolution itself. The degree and pace of change thought is incomparable in all human experience up to this time.
The early pioneers of the last 300 years create an opening in our collective awareness that is now beginning to multiply and arise among the masses.
We all have heroes, mentors and guides who have inspired us. Evoke the presence of those who have inspired you, remembering the shift of awareness each brought to you. There are some of your early flickering of cosmic consciousness. See the importants shifts in your awareness and meditate and write about the insights.
---
2. The New Story and Conscious Evolution
As we have learned and understood now The New Story of Creation, we will be able to grasp the immense potential of Conscious Evolution. From the Beginning until now we can visualize the process of creation as an evolutionary spiral unfolding, as one continuous process of transformation. From the origin of the physical universe – the big bang- through the formation of Earth, single – celled life, multi-cellular life , early human life, and now to us, going around the next turn of the spiral.
The experience of generations of existence lies in our genes. We are the product of 13.7 billion years of unbroken transformation. The whole history of the evolution is encoded in our genes, in our bodies. We hold the mystery of this unbroken chain of life within our body-minds. Our blood and bones were formed from the material of Earth, which in turn, was born of stardust. In our cells is the memory of the first life. In our brains are reptilian, mammalian, and early human experiences.
We can witness the New Story of Creation as conception, gestation, and birth of a universal humanity.
The now moment
In his work on the New Story of Creation and the development of human consciousness. The astro – physicist Brian Swimme speaks about the greatest revolution since the photosynthesis revolution, billions and billions years ago. Now the human has become the partner of creation. Because of the development of human consciousness, so rapidly since the emergence of the human on Earth, all the processes of the Earth are influenced by this presence.
We have begun to overpopulate the Earth and pollute our environment. We had no idea that there is a limit to growth. We are merely trying to preserve our lives and live our dreams. Only lately we humans have realized that we are heading for a global crisis of limits, that we will have to change our ways of inhabiting the Earth or otherwise we self – destruct. We are running out of energy, space, resources.
At the core of the Spiral of Evolution we see the Spirit in action, pressing each being, inviting us to fulfill our full potential. The Spirit is breaking through in the minds of millions of humans, ready to more fully express the God given potential in the whole of Creation: a creation on its way to final fulfillment.
We are the humans who happen to be born as the noosphere connected and we are at the verge of a collective awakening. We are like cells in the body of an infant who is being born. We are the ones who must consciously handle the fateful transitions from one phase to the next. This is what Thomas Berry calls The Great Work.
---
3. The Meaning of Conscious Evolution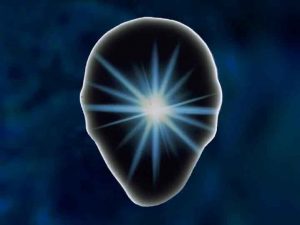 Conscious Evolution is a radical new worldview. Three "Cs" are important in understanding the importance of conscious evolution: new cosmology, new crisis and new capacities.
Image source: conscious evolution, free picture
New Cosmology
Anyone born before 1960 was not educated in the new idea that the universe had a beginning in time, had been evolving for billions of years and is still evolving through us and through the entire cosmos. We need to realize that the universe is still developing and has a direction. The universe has been evolving toward ever more complex systems with ever greater freedom and consciousness.
The idea that there is a history to everything is a fundamental component in conscious evolution. It can enforce our desire to evolve in history rather than only metaphysically. It helps us to see the future not as more of the same, but as radically new and self-transcendent, fulfilling our deepest aspirations for transformation. It gives us a radically new vision on the future and our role in it.
We receive a new sense of identity, not as isolated individuals in a meaningless universe, but rather as the universe in person, co-creators in a next stage of our evolution.
New Crisis
From the perspective of the New Story, the present ecological crisis can be understood as a natural but dangerous stage in the birth process of A UNIVERSAL HUMANITY. We are in a shift: what worked before will now destroy us. We must stop overpopulating, polluting, and using up nonrenewable resources.
It is time to shift from reactive response to proactive choice.
The crisis is so new, that no leader or institution can train us how to do this.
Where to find the wisdom and guidance then? From our inner knowing and inner guidance combined with scientific understanding about the development and evolution of consciousness.
New Capacities
New powers are available to us: bio-technology, nuclear power, nanotechnology, artificial intelligence and artificial life – are radically evolutionary capacities that are potentially dangerous in our current state of self-centered consciousness. They seem unnatural and they are. Yet they might be very well very needed abilities to grow and survive the dangerous moment in time we live in now.
The challenge is the ethical use and care in dealing with this new capacities. To develop the consciousness needed for this is a most urgent task.
---
Learning Conscious Evolution
Spiritual Conscious Evolution
The spiritual aspect of conscious evolution gives us access to that deeper pattern within us. We become conscious of the evolutionary impulse – the deeper pattern of creation- through inner guidance, motivation, intuition. It is the feeling within us urging us to be more, to know more, to reach out and touch, to activate our genius, to find our life purpose.
In conscious evolution, our spiritual experience expands to include resonance with the design of evolution. Our spiritual growth awakens our social potential, pressing us deeper inward to pick up that design and outward to express our creativity in the world through vocation.
We learn to attune to the deeper patterns of creation.
The first way of accessing conscious evolution is to cultivate the capacity for inner knowing –syntony – spiritual resonance with the deeper patterns of creation.
We use our innate capacities to receive intuition, to act upon it, to accept feedback from the outside world, receiving further guidance, reaching out to test the inner guidance, learn to act spontaneously and directly from the whole system of intelligence throughout the cosmos.
Social Conscious Evolution
As we are more and more in tune with the patterns of creation, we see that the world is out of alignment. The systems are breaking down. Joanna Macy calls this the Great Unraveling, with all the misery that comes with it.
Our present systems are inadequate for the transformation process we have to go through.
We need to design new systems, in all areas and all levels of our human society. We need to attune with the tendency in the evolutionary process toward higher consciousness, greater freedom and more synergistic order. We can no longer accept the society with its ills as a given: we become social proactive co-creators. Millions so called ordinary people work at the grass roots everywhere in the world.
We need a sustainable, regenerative economy,
built from an ecological worldview and not a free market as leading motive.
We need a new health care system that reinforces responsibility and self-healing.
We need a mature media that communicates growth potential
and the news of our innovations and successes.
We need a new form of self-governance that truly involves all of us
in a deeper responsibility for ourselves and others.
The social aspect of conscious evolution requires us to learn how to form social systems into which we can center as individuals and sense that we are a vital and loving part of a whole.
New social designs come forth from our understanding of nature, human nature, and systems in resonance with the patterns in the process of creation.
Scientific and Technological Conscious Evolution
Through molecular biology, nanotechnology, artificial intelligence, robotics, astronautics and genetic combined with the science of consciousness, we are shifting from matter-dominance to life-dominance. The collective human intelligence has penetrated the invisible veil of nature to understand nature's processes and technologies of creation.
As we understand the nature of matter as energy and information in motion, we become less dominated by it and more able to influence matter consciously.
All scientists are part of the vast invisible web, all drawing on the shared noosphere. Every advance is quickly communicated to the rest of the world. We are consciously entering the process of nature. Competent humans are gaining an understanding of the true nature of matter, thereby changing the nature of evolution itself.
We must however learn to apply values to guide the use of these tremendous new capacities. We need to learn to combine our advanced technological capacities with an evolved spirituality.
Conscious evolution is the design innovation that empowers us to become a universal humanity. We are crossing the evolutionary divide between creature and co-creator.
---
4. Core concepts for co-creative processes
Miracles
Miracles happen every day and everywhere. They emerge from their hidden source, enveloped in possibilities and seem to disappear again.
Though we might consider miracles are very special, every day they move through our consciousness. We can pay attention or ignore them. If we take these miracles seriously, our lives can change dramatically in a short time.
Beyond our physical self, beyond thoughts and emotions there is the inner domain of pure potentiality. From this place all you can imagine or think of is possible. Even miracles.
We need to learn to listen to inner small voices, inklings, intuitions. Take them seriously. There is a message in each of them. Try to discern and discover the hidden powers in them.
We can connect with the field of pure potentiality in us, any moment.
It is the beginning of synchronically living. We have become aware of the connectedness of all things, all time, all space and we live in and with that consciousness and act from there.
Also in our day to day living things operate as one, also when we do not experience this .
If we live from our soul level, many things happen all the time.
We begin to discover that we can create certain outcomes by giving attention and intention to our desires and dreams and co-incidences. We feel connected with all and everyone and experience Spirit who creates this Oneness.
---
The three levels of existence
Who am I? Where have I come from? What do I have to do in life here now? Where am I going? Finding a satisfying answer to these questions makes us feel full of life and vitality. If the answers to these questions do not fit anymore, we burn out. Might be we learned too many lessons about our limitations. Then our vision of ourselves, of the world and our future in that world is limited. We feel afraid and empty and dark inside.
Experiencing again our limitless potential makes us feel light, full of joy and vital. Then we see again how all is connected with everything and we see our place in that circle of life.
We can transform our life in accordance with our intentions.
The physical domain
We call this the real world. The visible universe. It consists of matter, clear objects with boundaries, three dimensional. It contains everything that our senses can become aware of.
To this domain belongs our body, the wind, the earth, water, gasses, animals, microbes, molecules, this document. In this domain all has a beginning, a center, an end…All passes.
All creation emerges, has a life and disappears. ( the cosmic laws of life).
There are the laws of cause and effect, action and reaction. All that our mind can comprehend of this world comes from our knowledge of this physical domain.
The Quantum domain
The second domain of existence is energy and information. This domain is called the quantum domain. In this domain all is non-matter, cannot be experienced verified with our five senses.
Our mind, thoughts, ego, Essence, are part of this domain. Things are non-material and yet you know that Essence and thoughts are real and do exist. This domain is much greater than only the life of our mind. In essence everything in the visible universe is a manifestation of energy and information of the quantum world.
Miniscule atoms consist of still smaller sub-atoms parts that are constantly moving. It are pockets of information. So in the second domain the chair on which we sit is energy and information. All that happens in this domain, happens with the speed of light. So we cannot comprehend this nor integrate all that reaches and touches us from this domain.
The physical world, the world of objects and matter, consists of nothing else but energy and information, wrapped in energy that vibrates in various frequencies. We do not see our world in this way, because of the high speed of the energy vibrations. We are only able to register particles of energy.
All this particles ( pockets) of energy are part of a collective field of energy. Any moment our personal field of energy can meet the field of energy of another person. Sometimes we can experience this: we can feel the inter-connectedness and unity.
On a deeper level there is no separation or boundary between me and the rest of the universe. On this level we are all connected, all one. There is one great reciprocity: the Spirit is a field of energy and information.
The non-local domain
The third domain consists of intelligence or consciousness. We call this the virtual domain, the spiritual realm, the field of potentiality, the universal non-local domain. Information and energy bubble up out of sea of possibilities.
The most fundamental level of nature is non-material, pure potentiality. This domain functions outside space and time. This domain is non-local because it is not inside us, or outside, it just IS.
The intelligence of this domain stores energy soup in recognizable entities. This force binds quantum parts together as atoms, atoms as molecules, molecules becoming structures. It is the connective power behind everything.
In us this power is SOUL. A power that is always engaged in experiencing. The soul is non-local intelligence. Non-local events differ from the events in the physical world in three ways:
• One event is not the cause of another event and yet they are connected.
• The power of correlation does not change when time-space changes.
• Non-local events do not take any time. They are not influenced by laws of nature.
Here is the source of co-incidences.
The nature of the soul
The ocean is a great symbol if we look at the soul. Just imagine the ocean as non-local reality, a field of infinite possibilities, the virtual level of existence synchronizing everything.
Every individual is a wave in/ of the ocean.
Waves have a specific form. They all differ. That is also with us; we are complicated patterns
of non-local reality. The ocean is the representation of the non-local, the wave of the local reality.
We are, our souls are an individual pattern that emerges from the non-local reality and that is at the same time also part of other humans, animals, subjects.
Our soul consists of two parts: the non-local, limitless soul in the spiritual realm. The soul is powerful, pure and has limitless possibilities.
The personal, local part of the soul exists on quantum level and contains our Essence.
Also this part is pure and powerful and has limitless possibilities.
The unlimited potential of the infinite Spirit is present in each person.
If we remember our SELF, what we experience is a manifestation of the Eternal Soul.
If we live from this level of the soul, we experience how the most illuminated part of ourselves is connected with all the rhythms of the universe. field of unlimited possibilities.
This part in us KNOWS; knows the direction of the evolution and life on Earth, the evolution of consciousness of humanity. It is this part that we connect with in processes of co-creation.
It is through meditation that we connect with the two parts of our soul and connect with the non-local
Intention
All that takes place in the universe originates from an intention. Intention always takes place in the non-local part of the universal spirit and manifest through our individual spirit. We are the instruments of the intentions of the Universe, the Mind of God.
Then the intention has entered the physical reality: physical reality would not exist without intention.
"You are your deepest desire.
As your desire is, is your intention.
As your intention is, is your will.
As your will is, is your action.
As is your action, is your fate.
Upanishads
According to the Vedanta tradition intention is natural power. Intention maintains the balance between all universal elements that make the continuation of evolution happen. Even creativity is directed by intention. Creativity happens on the personal level, but also on the level of the universe and makes quantum leaps happen. The more we remember and repeat intention, the more likely universal consciousness will be patterned after that intention. It might be manifested in the material world
We can learn to create the right intention. You allow yourself to become an instrument of God. It is important to see to it that your intention resonates with the intention of the universe.
You cannot force intention. It will bring the fulfillment at its own time. Intention is like a seed of consciousness. In it is already the fulfillment. Intention directs all creativity of the universe.
Be very mindful and attentive to co-incidences in your life, unexpected happenings, encounters etc.
Evolutionary Call
A creative Intelligence animates the universe. The more we grow and mature, personally and spiritually, this intelligence becomes manifest in us. God, Life Force, the Creative Force in the Universe becomes manifest in us. In this process the human remembers all that has happened in the past and all that will come in the future ( dream time, so we dream the world, Aboriginals). We become more and more sensitive to the evolutionary reality of everything. In us the genuine desire grows to know, to co-create in a new world to come, to work from our aspirations for peace and harmony and oneness with the Source of all Life.
The Universe is not empty and devoid of meaning. In each of us the mighty power of Creative Force invites us to participate in the next step of evolution.
To be called in an evolutionary way is to be gifted with attunement to and intuition for the future. You have grown in such a way that you intuit a way forward in the midst of this present world. To help humanity to move through the transformation that has to happen.

We are more than social agents to improve the existing situation.
We are called to something more.
We have this mysterious sense of the future motivating us to discover
what is beyond the current limits of humanity.
J. Salk
To discover your evolutionary call in yourself and others is to be in touch in a growing way with the birth process of a new humanity. Teilhard de Chardin says that it is only 200 years since the concept and awareness of evolution began to penetrate human consciousness. In the middle of last century Sri Aurobindo also wrote about this. Since then it has become more and more obvious that humanity moves through a very fast process of growing evolutionary consciousness.
Thomas Berry in The Great Work, describes the process of growing evolutionary awareness and call as "The Great Work". If we are deeply tuned in the evolutionary process in our time, we will discover from inside what the steps are to participate with our possibilities and abilities in this process.
Hildegard of Bingen, a German mystic of the 12th century, describes in her second vision the "homo universalis". This human lives in the continuous awareness of Oneness, in the experience of connectedness with all. An enlarged cosmic consciousness; one with God, Source, Spirit. Enthusiasm and power to create are the expressions of the Divine. It is the awareness that only the person that is connected to the whole planet and knows what it means to be an universal human, can make the right choices and decisions in our time. This human is the spiritual leader of our time.
The Universal Human (Barbara Marx Hubbard)
The Universal Human is the integrated whole being whose Essential Self is in dominion over the other parts of our being (local self, ego, etc). In the Universal Human, the genius code is awakened and the person is beginning to express in the world as a conscious co-creator of the world. The Universal Human lives in an expanded cosmic consciousness, feels connected to the whole (God, Source, Spirit) as well as to the individual part that each one is. This kind of human is motivated by spirit to express life purpose and is filled with love, enthusiasm, and the vibrant expression of the divine. The Universal Human is the forebear of Homo Universalis who will carry the seed of Earth life far into the unknown realms of the universe.
The Universal Human is emerging en masse during the time of the planetary crisis when Homo Sapiens gains the power of co-destruction or co-creation. This emerging type holds within its nature the survival and transformation of the world at this stage of evolution.
"This new type of human will be found scattered more or less over the thinking face of the globe. Some apparent attraction draws these scattered elements together and cause s them to unite. You have only to take two people in a gathering, endowed with this mysterious sense of the future. They will gravitate instinctively towards one another; they will know one another. No racial or social barrier seems to be effective against this freedom of attraction".

Teilhard de Chardin
How to recognize persons gifted with an evolutionary sensitive call?
• They are constantly tuned in to the Whole
• They grow out of their Essence all the time.
• Intuition guides their path. Their action is pragmatic, attuned to the wisdom of cosmos.
• They move more and more to formlessness.
• They are aware of the forces of co-creation and co-destruction.
• They are aware of the special time in which we live.
• Pure consciousness is more and more the source of their existence.
• In their being they carry the transformation of the world.
Inspiration B.M Hubbard: Online course Conscious Evolution
---
4. THE FIVE LESSONS OF EVOLUTION
Click here to download the presentation 'The Five Lessons of Evolution' in pdf-format.
---
5. LIVING IN CO-CREATION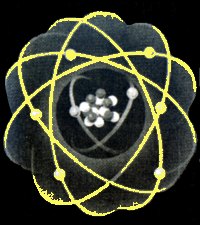 As we have moved through the great changes of our times and new possibilities of living in oneness are coming to us, we will now deepen how we can work together to create a new vision to work on change in our world. All this is the gift of the deep new understandings of how we participate in the life of the Universe. We understand again, like the Ancients, that we are connected in circles.Nobody stands alone, nobody is alone in the Cosmos. Not even one single atom or cell is alone, but connected.
Just remember for a moment a circle in which you participate(d) where you have experienced a great freedom to create together a vision, a project coming from the heart, something new that has touched many others. Write about it in your journal and try to discover what it was that made this possible.
We are together in a process where we as humans grow from "the normal way" participating and dealing with each other into a new way of being: "the homo universalis" is emerging.  We are coming out the illusion of separation, while at the same time we have entered in a deep isolation, not because we choose it, but because the circumstances have forced us.
In that sense we are moving to a complete new space with new possibilities if we only are aware of it. We must do it together, supporting one another as we cross the treshold.
Gathering in the circle
We are called upon to become increasingly aware of our personal relationship with Creation, with Nature, with society, with ourselves and with each other in daily lives. How can we deepen our intimate and trusting relationship to life, to each other in world whose very culture and systems are predicated upon separation, competition, struggle and dominance.
The universal law of attraction is at work calling us together. In many places in the world people form intentional circles, an intentionally created space where we can share life experiences , dreams, processes of self-discovery and attempts to make a better society.
The joining together in circles with other like-minded and light -hearted souls seems to be the natural response to our collective  metamorphosis-maginal cells joining together to create a new body of the butterfly.
The Journey of Circles of Co-creation
There is an organic unfolding in our personal emergence as a co-creative being.
There are ten steps in this process

1. Making the Choice
It all begins with the person. Each of us makes the intimate spiritual decision to emerge, and be willing to cultivate our own process. It takes inner work to create a Resonant Core group. Such a group is not a therapy group but it is for emergence.
2. Connecting at the Heart – Creating Resonance
As we connect through the heart and hold each other in unconditional love and acceptance, an invisible magnetic field of love emerges from us, between us, and beyond us. In this resonant  field we are truly seen, accepted and acknowledged for who we are, our trust is deepend and we feel empowered. In this circle we practice non-judgement, forgiveness, and loving one another as ourselves.
The Resonant group begins to form a nucleus, that magnetically draws the separated individuals together in a morphic field. This field is like a battery charger. You can feel the energy and your vibrational field is lifted. Your Essential Self is invigorated, your heart opens and you are strengthed for your greater work in the world.
3. Overcoming the Illusion of Separation
Here we build on the shared feeling of resonance to deal with the more difficult problems of judgement, lack of forgiveness, anger, envy, hurts of all kinds. Here we can really practice to love the other person, from essence to essence. We constant have to practice this, it is not easy. The reactive patters in us are persistent. In the Resonant group we extend our inner authority outward to heal our reactive relational patterns.
4. Accessing Our Collective Wisdom-Inspired Insights
In every moment a source of unlimited wisdom and inspiration is available to each of us. As we rest deeply in the resonant field of love and trust, our consciousness naturally opens. An inner voice, that deeper wisdom that resides in each of us, reveals itself. Our intuitive mind works in concert with our critical analytical intellect and a new synthesis-co-creative intelligence is born. To reach this place we have to quiet the chatter of our mind and enter into the inner stillness. We must relax, slow down and allow our inner wisdom to emerge.
When we collectively practice deep listening , we gain access to inspired insights and receive guidance regarding our actions as individuals and members of a group. Together we move to a higher frequency of knowing. In this way we give birth to our collective wisdom.
5. Honoring the Sacred – Ceremony, Ritual and Celebration
We develop cermonies and rituals to help anchor and actualize the state of resonance and oneness- retreats, rites of passage, silence.We seek to make the ordinary moments together sacred.
6. Expressing our Soul's Purpose
In a field of love, our soul's purpose or vocation, is drawn forth into a fuller expression.
7. Discovering our Shared Destiny
We are called inwardly to encounter our resonant partners to discover our shared destiny.
8. Attuning to the Design of Creation
We move beyond consensus decision making into whole-systems knowing  and a new  form a governance
emerges: self governance.
9. Giving Back to the Whole
It is the nature of love to give back to the whole by creating sustainaible enterprises and sharing our gifts in service of others.
10. Birthing a Co-creative Culture
With ease and grace, Core groups naturally converge with one another, giving birth to the new world…a co-creative society.
In this way in the chaos around us islands of coherence will emerge. In this way we live in a new heaven and a new Earth.
See this video as to bring together the part on Conscious Evolution by Barbara M. Hubbard:
---
6. THE WORK THAT RECONNECTS
Joanna Macy and her work for the world
Click here to download the presentation 'Introduction module 4: The Work that Reconnects' in pdf-format.
Biography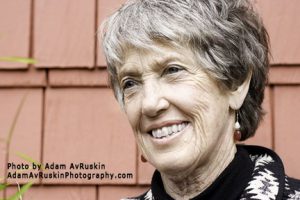 Joanna Macy graduated from Wellesley College in 1950 and received her Ph.D in Religious Studies in 1978 from Syracuse University, Syracuse. She studied there with Huston Smith, the influential author of The World's Religions (previously titled The Religions of Man). For an introduction to the work of Joanna Macy you can visit her website.
She is an international spokesperson for anti-nuclear causes, peace, justice, and environmentalism,most renowned for her book Coming Back to Life: Practices to Reconnect Our Lives, Our World and the Great Turning initiative, which deals with the transformation from, as she terms it, an industrial growth society to what she considers to be a more sustainable civilization. She has created a theoretical framework for personal and social change, and a workshop methodology for its application. Her work addresses psychological and spiritual issues, Buddhist thought, and contemporary science. She was married to the late Francis Underhill Macy, the activist and Russian scholar who founded the Center for Safe Energy.
Key influences
Macy first encountered Buddhism in 1965 while working with Tibetan refugees in northern India, particularly the Ven. 8th Khamtrul Rinpoche, Sister Karma Khechog Palmo, Ven. Dugu Choegyal Rinpoche, and Tokden Antrim of the Tashi Jong community. Her spiritual practice is drawn from the Theravada tradition of Nyanaponika Thera and Rev. Sivali of Sri Lanka, Munindraji of West Bengal, and Dhiravamsa of Thailand.
Key formative influences to her teaching in the field of the connection to living systems theory have been Ervin Laszlo who introduced her to systems theory through his writings (especially Introduction to Systems Philosophy and Systems, Structure and Experience), and who worked with her as advisor on her doctoral dissertation (later adapted as Mutual Causality) and on a project for the Club of Rome. Gregory Bateson, through his Steps to an Ecology of Mind and in a summer seminar, also shaped her thought, as did the writings of Ludwig von Bertalanffy, Arthur Koestler, and Hazel Henderson. She was influenced in the studies of biological systems by Tyrone Cashman, and economic systems by Kenneth Boulding. Donella Meadows provided insights on the planetary consequences of runaway systems, and Elisabet Sahtouris provided further information about self-organizing systems in evolutionary perspective.
Work
Macy travels giving lectures, workshops, and trainings internationally. Her work, originally called "Despair and Empowerment Work" was acknowledged as being part of the deep ecology tradition after she encountered the work of Arne Naess and John Seed, but as a result of disillusion with academic disputes in the field, she now calls it "the Work that Reconnects". Widowed by the death of her husband, Francis Underhill Macy, in January 2009, she lives in Berkeley, California, near her children and grandchildren. She serves as adjunct professor to three graduate schools in the San Francisco Bay Area: the Starr King School for the Ministry, the University of Creation Spirituality, and the California Institute of Integral Studies.
Writings: See Barbara Max Hubbard's website
On YouTube you will find many videoclips, exercises of her groupwork link?.
Watchthis video: The story of the Shambala Warrior

On the site Deep Green Awakening you will come to know many great workers! You will find Joanna Macy there. When you click on her name, you find lots of information. What is very valuable are two DVD's with all the materials of her workshop about The Work that Reconnects. She says that you can do the work…So be informed and do the work!
---
Seeing with New Eyes
Chris Johnstone gives a taste of what it is like to look at the world through the filter of Active Hope.
At last year's UN climate talks in Warsaw, delegates were moved to tears by the speech of Naderev Saño of the Philippines. Only a few days earlier his home city of Tacloban had been devastated by one of the largest cyclones ever recorded on land. Describing the link between climate change and the intensity of tropical storms, he called for an emergency drive to stabilize greenhouse gases. Two weeks of wrangling later, the word 'commitment' was dropped from key sections of the meeting's final agreement because it was seen as too strong a term.
What do we do when we feel the sense of emergency expressed by people like Saño, yet see progress blocked at every step? When facing deeply-entrenched resistance to any breakthrough, it is easy to lose hope. Jane, one of the people I interviewed as part of my research on psychological responses to global issues, cared deeply about the world and was horrified by what she saw happening. But she regarded humans as a lost cause so stuck in our ways that she believed the devastation of our world was inevitable. "What's the point in doing anything," she exclaimed, "if it won't change what we're heading for?"
The word 'hope' has two meanings. The first involves hopefulness, where our preferred outcome seems reasonably likely. If we require this kind of hope before we commit to an action, our response gets blocked in areas where we don't rate our chances too highly. That's what happened for Jane, who felt so hopeless that she didn't see the point of even trying.
The second meaning of hope is about desire. When Jane was asked what she'd like to happen in our world, without hesitation she described the future she hoped for, the kind of world she longed for so much it hurt. This kind of hope, where we know what we'd like or love to take place, can start us on a journey. But it is what we do with this hope that really makes the difference. Passive hope involves waiting for external agencies to create the future we desire. Active Hope is about becoming active participants in the story of bringing about what we hope for.
Active Hope is a practice. Like t'ai chi and gardening, it is something we do rather than have. It is a process we can apply to any situation, and it involves three key steps. First, we take in a clear view of reality; second, we identify what we hope for, in terms of the direction we'd like things to move in or values we'd like to see expressed; and third, we take steps to move ourselves or our situation in that direction.
Since Active Hope doesn't require our optimism, we can apply it even in areas where we feel hopeless. The guiding impetus is intention. We choose what we want to bring about, act for or express. Rather than weighing up our chances and only proceeding if we feel hopeful, we focus on our intention and let that be our guide.
Active Hope is both a flow we can open to and a story that can happen through us. When we're in the flow of this story, it enriches our sense of meaning and purpose in a way that can make our lives more satisfying. But how can we open up this flow and make it grow stronger?
Just as gardening and t'ai chi are practices we can learn and get better at, so too can we train ourselves in Active Hope. One approach to such training is the Work That Reconnects, a system of transformational practices and insights developed by Joanna Macy and colleagues. It involves a strengthening journey round a spiral of four stages. This journey is often undertaken in experiential workshops lasting a weekend or more. We can also apply a briefer version as a practice by ourselves or with friends. Here is a short form that might only take 10 minutes:
The first part of call is Gratitude. See what words naturally follow a sentence that begins "For supporting me to live, I give thanks to…" If you are with a friend or a group, you might take it in turns with a couple of minutes each. If you are by yourself, you can fill a page in a notebook or speak out your thanksgiving. When we experience gratitude, we tend to feel more like giving back. This is a great way of mobilizing motivation to act for our world.
The second step is to Honour our Pain for the World. Pain can act as an activating impulse, a wake-up call that alerts us to danger. An open sentence we can use here is "Looking at the future we're heading into, concerns I have include…" Give yourself a couple of minutes, or, if writing, see if you can fill a page.
Motivated both by appreciation and alarm, the next stage of our journey involves opening to perspectives that help resource our response. We call this stage Seeing with New Eyes. For this, see what words follow a sentence that begins "Something that inspires me is…"
As we move round the spiral, the momentum builds and energizes the final stage, Going Forth. This focuses attention on practical steps we can take. See what words follow "Something I'd love to do to make a difference is…" After giving yourself a couple of minutes on this, you can nudge your intention forward with a sentence that begins "A step towards this I will make in the next seven days is…"
One of the biggest factors influencing human behaviour is what we see others do. When people see us taking steps, they're more likely to take them too. We can open up the flow of hope by inviting it to happen through us. It is a choice, it is our vote, and we can cast it every day.
Chris Johnstone is co-author, with Joanna Macy, of Active Hope: How to Face the Mess We're in Without Going Crazy (New World Publishers).
© The Resurgence Trust | Terms & Conditions | Privacy | Cookies | Sitemap | Contact Us
The Resurgence Trust publishes Resurgence & Ecologist magazine: Registered Charity Number: 1120414
---
7. GLOBAL CITIZENSHIP IS A CONSCIOUSNESS
By Joni Carley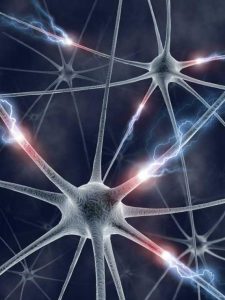 Every sentient being is a global citizen who is interdependently co-arising with every other being and with the Earth itself. The global citizenship movement is part of an emerging global shift toward establishing our innate mutuality as the basis for decision-making and policy development. The practice of global citizenship is Golden-Rule compliant and common good centered. The term "global citizenship" denotes that: everyone deserves to live and work with dignity and in fulfillment of the Universal Declaration of Human Rights happiness, wellbeing, and inner and outer peace are inalienable rights.
Global citizenship provides a contextual basis for creating a more peaceful, compassionate, and just world by switching the emphasis away from stopping the bad and toward securing the good for all.
Source image: collective brain, source internet
Social diseases like hunger, poverty, and slavery are symptomatic of deeper, systemic failures. Philanthropic social development and aid projects fall frustratingly short because they are aimed at rectifying symptoms of inherently unjust systems, and because they are generated from within those same systems. Einstein told us decades ago that we cannot solve a problem from within the system that created it. Accordingly, global citizenship distinguishes a new systemic platform where universal wellbeing is a central organizing principle—not something that comes after financial and political priorities, but a basis that is established as primary to all other decision-making.
The global citizenship lens shifts the focus from pushing back against symptoms like poverty and injustice, and toward creating new systems that fundamentally cannot accommodate the social diseases that produce those symptoms. Global citizenship entails development of new cultural architecture, including new structures, new beliefs, and new commitments. The global citizenship movement is aimed at building infrastructures, policies, and practices that expedite universal values like unity, loving our neighbors, and personal and communal resilience.
The work of building a thriving global citizenry is not to just rid ourselves of problems like violence, pollution, and poverty, because it is not rational to believe we can eradicate aspects of a system and expect the rest of that system to sustain. The work of global citizenship is not sustaining. It's not even transforming, although transformation is important. Creating a robust global citizenry is about transfiguring governments, civil society, UN entities, and our financial institutions such that dignity, happiness, and wellbeing for all come first.
The distinction of global citizenship represents an ontological shift, that is, a shift in our ground of being. Problems like corruption, famine, and environmental degradation are so endemic in our current ontological ground of being that they are accepted as inevitable norms. Global citizenship establishes new cultural ground such that systemic injustices are not only no longer considered normal, but are on the way to becoming artifacts of the past. The global citizenship movement is creating a new cultural ontology where problems like poverty and disenfranchisement simply cannot root.
The global citizenship movement is aimed at building infrastructures, policies, and practices that expedite universal values like unity, loving our neighbors, and personal and communal resilience. 
Joni Carley
The compassionate and just world we all want to live in can only emerge by evolving our personal and collective consciousness—starting with monitoring our language—which is the out-picturing of our consciousness. Transforming the human experience happens with changing the stories we tell and with evolving the way we think about the stories we hear. The global citizenship platform provides a means for stopping the proliferation of the story of a world where mass suffering is an inherent reality. It establishes new ground for evolving our ideas and stories about nature, about our place in the circle of life, and about the role we all play in establishing peace in and around ourselves.
Social problems are largely a result of collective choices. Our day-to-day, mostly unconscious, choices tend to conserve the cultural basis in which our social problems are rooted. Global citizenship is primarily a state of consciousness that brings new light to the choices we make. Building a robust global citizenry requires that we make new choices and that we ask new questions. Rather than asking how we can sustain, the global citizenship perspective asks: "Who do we need to be at our personal and collective core, and how do we need to structure our civic lives, in order to choose a new story where all global citizens live in vibrant interdependency?"
---
There is an emerging world community to which we all belong!
The growing interconnectedness among people, countries, and economies means that there is a global dimension to who we are. The most positive way of responding to this is by pursuing a path of global citizenship. Global citizens see ourselves as part of an emerging world community, and are committed to helping build this community's values and practices.
Here are 10 Steps that you can take if you are interested in becoming a global citizen.
Step 1. RECOGNIZE THE GLOBAL PART OF WHO YOU ARE: All of our lives have become globalized; whether through the Internet, the way in which we're impacted by the global economy; our desire to provide humanitarian assistance to disaster victims in countries other than our own; or even in our love of world art, music, food, and travel. We all have a part of us that is global. Examine your own life, recognize its global dimension, and reflect on how that affects your view of the world.
Step 2. EXPAND YOUR DEFINITION OF COMMUNITY: Because of the many ways in which countries and people are now so interconnected, we all are now part of an emerging world community. This doesn't mean that we have to give up being a member of other communities, e.g., our town, our country, our ethnicity. It means that we have another community—the world community—to which we now belong. Find ways to celebrate your connection to this community.
Step 3. DISCOVER THE VALUES OF THE WORLD COMMUNITY: Every community needs to have values, and the world community is no exception to this rule. The values of the world community reflect the moral ideals that most of us believe in as the basis for human existence; for example human rights, religious pluralism, participatory governance, protection of the environment, poverty reduction, sustainable economic growth, elimination of weapons of mass destruction, prevention and cessation of conflict between countries, humanitarian assistance, and the preservation of the world's cultural diversity. Take stock of your belief in these values. Are you aware of ways in which the world as a whole is trying to live by them?
Step 4. BECOME AWARE OF GLOBAL POLICIES AND PROGRAMS: Whether you realize it or not, all around you, policies and programs are being developed to help govern our emerging world community. Such policies range in scope from international treaties that ban the spread of nuclear weapons to administrative rules and regulations governing the internet. Learn about these policies and programs by subscribing to publications such as GCitizen, the Newsletter of The Global Citizens' Initiative (www.theglobalcitizensinitiative.org).
Step 5. ENGAGE WITH THE ORGANIZATIONS THAT ARE TRYING TO GOVERN THE WORLD: As a global citizen you should try and build awareness about the different organizations, which are making the policies shaping our world community. These organizations include international agencies, like the United Nations and the International Monetary Fund, legal tribunals like the World Court and the International Criminal Court, international professional associations like the The International Federation of Accountants or the International Civil Aviation Organization, and transnational corporations like Starbucks, Hindustan Lever, and Smith/Kline/Glaxo. Try to learn about and engage with these organizations and make sure that they are operating in accordance with the values we perceive to be important.
Step 6. PARTICIPATE IN AN ADVOCACY EFFORT FOR GLOBAL CHANGE: Sign petitions, join demonstrations, contribute funds, and explore other ways of advocating for global change. As global citizens we need to join together to express the fact that people across the planet share common views when it comes to basic values such as human rights, environmental protection, and the banning of weapons of mass destruction. The Global Citizens' Initiative (TGCI) is an organization that provides information and opportunities for global citizens to join together and advocate for change.
Step 7. HELP ENSURE YOUR COUNTRY'S FOREIGN POLICY PROMOTES GLOBAL VALUES: Global citizens also are citizens of the countries in which they were born and live. As such we have the ability to influence the positions that our countries take on global issues. We need to help ensure that our country's foreign policy supports the building of equitable global solutions to world problems; solutions that work for all countries. So let your government know how you feel by supporting leaders who want their countries to become engaged with the world, not isolated from it.
Step 8. PARTICIPATE IN ORGANIZATIONS WORKING TO BUILD WORLD COMMUNITY: There are all sorts of organizations making important contributions to our emerging world community—NGOs, global action networks, international professional associations, transnational corporations, and others. They work on a range of issues related to the values of our world community—ranging from human rights to world arts and culture. Pick one, any one that relates to an issue in which you are interested, and get involved.
Step 9. NURTURE A LIFESTYLE THAT SUPPORTS SUSTAINABLE GLOBAL DEVELOPMENT: The environmental movement has taught us a great deal about how everyday lifestyles and behaviors can have an impact on the quality of life on our planet. The types of transportation we use, how we heat or cool our homes, the types of clothes we wear and the food we eat all affect our quality of life. As global citizens we need to adopt environmentally responsible behaviors in the ways we live.
Step 10. SUPPORT WORLD ART, MUSIC, AND CULTURE: Being a global citizen is also a celebration of the many different arts and cultures of our people. Take time to learn the ways in which different cultures give expression to the human spirit.
Visit Kosmos Journal to stay connected to the Global Citizens movement.
Ronald J. Israels

---
9. LAUDATO SI 4
Click here to download the presentation 'Laudato Si 4' in pdf-format
---
10. FINDING OUR CALL IN THE ECOZOIC TIME | GREAT TRANSITION
These weeks of deepening the meaning of The Great Work and the call of our present time are a journey to the deep layers of our changing consciousness. Therefore more meditations in this module instead of longer texts. I hope that some of these meditations help you to understand the presciousness of discovering the specific call of this moment. You are invited to give time and attention to these meditations, to sit with them and write about your discoveries.

Click here to download the presentation 'Spiritual Leadership in Our Time' (in pdf-format).
Organize for yourself regular time for meditation and study. Go through this sequence of meditations; each meditation is a step in a proces of deepening and discovery. And write about it in your journal.
---
An invocation for our Great Work meditations and prayers
We ask for the presence of the Light to be with us here: to reveal to what we need to see, for our own highest good and the highest for all.
We call upon the spirit of evolution, the miraculous force that inspires rocks and dust to weave themselves into biology. You have stood by us for millions and billions of years; do not forsake us now. Empower us and awaken in us pure and dazzling creativity. You who can turn scales into feathers, seawater into blood, caterpillars to butterflies: metamorphose our species.
Awaken in us the powers that we need to survive the present crisis and evolve into more aeons of our solar journey.
Awaken in us a sense of who we truly are: tiny blossoms on the tree of life. Make the purposes and the destiny of the Tree our own purpose and destiny.
Fill each one of us with the love for our true Self, which includes all the creatures and plants and landscapes of the world. Fill us with a powerful urge for the well-being and continued unfolding of this Self.
May we speak in all human councils on behalf of the animals and plants and landscapes of the world.
We call upon the power that sustains the planets in their orbits, that wheels the Milky Way in its 2000 million year spiral
Fill us with a sense of immense time, so that our brief flickering lives may truly reflect the work of the ages past, and the millions of years of evolution whose potential lies in our trembling hands.
O, Stars lend us your burning passion.
O, silence, give weight to our voice.
We ask for the presence of the Light…
John Seed
---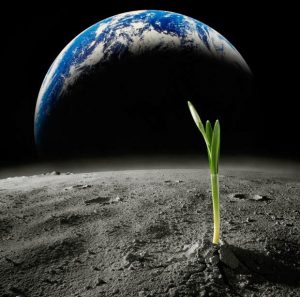 Source image: free source, internet
---
The call of our time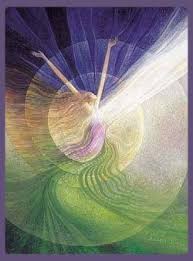 Your call, my God, as it comes to people has innumerable different shades of meaning:
Each vocation is essentially different from all the rest.
The various regions, nations, social groupings, have each their particular apostles.
You gave me the gift of sensing, beneath the incoherence of the surface,
the deep living unity which your grace has mercifully thrown over our heart-breaking plurality.
The universality of your divine magnetism, and the intrinsic value of our human undertakings: this, my God, is the twofold truth you have shown me, and I am burning to spread abroad the knowledge of it and to bring it fully into effect.
You disclosed to me the essential vocation of the world: to attain to its completion, through a chosen part of its whole being, in the plenitude of the incarnate Word.
In order to take possession of me, my God, you who are so much more remote in your immensity and so much deeper in the intimacy of your indwelling than anything else, you take to yourself and unite together the immensity of the world and the intimate depths of my being.
Teilhard de Chardin
Source image: cosmic human, source unknown
---
11. MEDITATIONS FOR THE GREAT WORK

Sacred Intention
Sit in a quiet spot and relax.
Ask yourself: what is sacred to me? What do I care about so strongly that I cannot bear to see it compromised or destroyed? What would I take a stand for?
When you know the answer, consider for a moment what the world would be like if our social, political, economic systems all cherished what is most sacred to you. In what ways would they need to change? In what ways do they do it already? What is needed to change, around you, in your daily life, in your community? Describe it in a few sentences or paragraphs.
Do you want to bring that world into being? Do you feel responsible toward it? If so, what is your sacred intention? If not, what is your intention in life? What are your goals?
Now consider how you spend your time and energies. Are your best energies directed toward bringing about your cherished vision of the world? Toward service of what is sacred to you?
If so, congratulations. What help or support do you need? From the universe? If not, what is blocking you? How would your life change if you were to put your best energies toward creating a world that cherishes what is sacred to you?
What do you need to make that change? Support, opportunity? Courage? Where can you ask for the support? If you desire that change, affirm your sacred intention.
Say: "It is my sacred intention to create a world that cherishes ……."
Starhawk The Earth Path ISBN 978-0-06-000093-6
---
To Connect with your helpers!
Take a moment to connect your essence with Mother Earth
And ask her what you can do to help this planet.
As you listen to the rain, send prayers around the world
And let them shower blessings upon everyone.
As you fall deeper and deeper into your meditation,
Acknowledge those who sit with you:
Behind you….your ancestors…
Strong medicine women, wise elders and yogis.
In front of you are those of the future generation.
Many have chosen planet earth fully aware of their purpose.
To your sides….your current friends and biological family,
Your spiritual family and fellow travelers.
Beneath you the vibrancy of Mother Earth.
Above you…the mighty Sky beings
Your guides, teachers, Masters, Angels
And there is yourself, holding a precious position.
It is time to remember which dream you brought here,
and witness now, how you are the dreamer, the dreamer and the observer.
Your dreams are changing the world.
Remember you are not alone in this task.
In meditation you can feel the invisible support.
The coming years are very critical.
The battle with the old is almost won but not quite.
Each one of you makes a difference in the balance.
Here on Earth you also have a soul family supporting you.
When you gather, so do your guides and teachers.
They infuse you with a memory of all your gifts
and eager participation of what is yet to come.
Now is the time. This is your appointment with destiny.
Evolutionary consciousness is on the move.
You are in it. Rejoice!
Frank Coppieters
Handbook for the Evolving Heart
---
Meditation Transition
Close your eyes, or keep them open with a soft focus, as you like.
Take a deep breath, relax your attention, and open your mind.
Anticipate the new, now.
Together we rise up and burst through the blue cocoon of Earth,
and lift outward into space like the astronauts did.
We see our beautiful body of Earth below and feel the ecstasy of weightlessness in the arms of Mother
Universe. Weightless there in outer space, we ask the universe a question: "What is happening to us …
What is our story ?"
We witness the Earth as a living body and at the same time we enter the Earth.
We are also a cell in the living body of our planet.
Suddenly we feeI constriction, tension. We are gasping for breath as pollution clogs our lungs.
We feel hunger with all those who starve, we feel sick with all who suffer, we fear violence with all those
in danger. The mass media, our extended nervous system is communicating the pain of each of us to all
of us.
We feel the pain of the whole in our body/mind. It is excruciating.
We cannot stand it any longer. We don't know what to do. We cannot figure it out.
We surrender. We release and let go. We breathe.
Then suddenly the movie of creation is accelerating. Something new is happening. A light more radiant
than the sun is surrounding the planet. Our hearts are opening in waves of relief.
Instantly we are attracted to the light. It feels like a magnetic field, attracting the attention of all the
particles of our being in one direction simultaneously. We are becoming magnetic.
In this instant of out shared attention to the light, empathy courses through our nervous system.
The pent-up love in our hearts is released. The feeling of separation we have felt for so long is dissolving.
We feel empathy for all life.
We are flooding out of our homes, our offices, our schools. We are assembling in the streets, the squares,
the temples and mosques. It feels like a thousand Berlin Walls are coming down in our hearts.
We feel something like a heart beat pulsing throughout the planet. One beat, one tone, one sound is
connecting us. .
Food is coursing though our whole body. We feel the air clearing, the waters purifying.
We gasp for breath … and can breathe. We reach out for each other and touch. There is no barrier. It is
impossible to love our North and not our South, our East and not our West.                                                                   We are all members of one body.
The Earth is coordinating herself as one body. We are being coordinated by the same process of creation
that united atom with atom, and cell with cell.
With each wave of harmony the glowing light that surrounds us is intensifying. The light seems to
become brighter … It's fusing with the light within us. We see all others as points of light-joining,
connecting. We are becoming a synergizing Earth.
AII our systems are connecting, coordinating, as one living body.  We hear a tone, a vibration that is orienting all of us in one direction. We are magnetized by the sound. The sound is D-flat. It is a harmony of the Earth frequency and the frequency in the hands of healers.
The glowing light around us seems intelligent, loving, and familiar. It communicates withus directly. We
are straining to hear, yet we don't quite yet know the universal language. But as we relax again into the  resonant field of our shared heart, we begin to hear the words coming from the cosmic void …
Our story is a birth
It is the birth of humankind as one body.  What Christ and all the great avatars came to Earth to reveal is happening to us now. We are one body, born into the universe, seeking greater awareness of creative intention.
Our planetary birth is a real event in cosmic time, and we are alive at the time of our birth.
As the "news" of our birth spreads through the billions of members of our body, waves of joy ripple through us all. We are opening our collective eyes, forgetting the pain of birth. We are smiling … our first planetary smile. It's like the smile of a new bom baby when its nervous system first connects, and it opens its eyes and sees its mother for the first time.
As our collective eyes open we can see the whole story of our birth, like a speeded up movie of the growth of a plant from a bulb to the brilliant bIoom of the unknown flower.We feel ourselves tumbling through the evolutionary spiral. We are experiencing our turn on the spiral as we conneet and synergize. Synergy feels like love, loving one another as ourselves
As our consciousness shifts, of course we can restore the Earth. We can emancipate our unique potential. We can! We can! We can! We already are. The separation is over. Universal life begins.
B. Marx Hubbard
Copyright©2003 Foundation for Conscious Evolution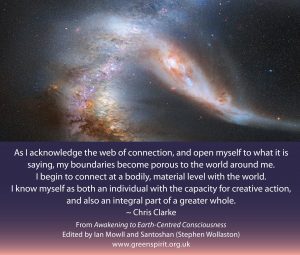 Prophetic call
Ordinary people are called to a prophetic mission. One needs to trust this call. It is a gift of the Holy Spirit and not extra-ordinary or a merit of our own.
What makes someone a prophet is, the awareness of Dhabar, Creative Power in himself/ herself.
It is not a personal matter, one receives the gift for a third party: not for oneself, not for
God. Its core is seeing into the intention of the Creator with Creation. The prophet sees and feels how transformation and newness comes about, is merging. It is about the concern to restore harmony in the Cosmos. The prophet trusts his anger and turns it into creative act for the well being of the whole.
The prophet in each one of us calls forward the beauty, our full potentials, our capacity for love and compassion.
The prophet speaks in images that everyone can understand. A prophet is in love with creation. The gift of the prophet is wisdom.
• Proverbs: the gift of wisdom Pr. 1, 20 – 22
• The Word of God Is. 55, 10-11
• The Spirit as Gift for prophecy Is. 61, 1-4
• Prophets, be happy Math. 5, 11-12
Inspiration from M. Fox, Original Blessing.
---
May we give birth to a new dream
May we give birth to a new Dream of the People.
A dream that can sustain us in the new millennium.
A dream that remembers that there is no separation
between spirit and matter.
A dream that infuses the life of the people with the power of the erotic.
A dream that reminds us of what is holy.
I call on a dream that remembers
the power of life-giving moisture that recognizes the smell of the sea
where it caresses the share in the scent of our sweat
in the salt of our tears
in the slippery wetness that pours from between the soft thighs
of a woman we loved.
I call on a dream that reminds us to focus on our fingertips,
on the shape and weight of our hand
on blood and bone and a thousand nerve endings
as we raise an apple
to our mouths
and let the tip of our tongues
slide on the round, smooth firmness of the cool surface
and feel the spray of juice as our teeth pierce the skin and enter the softness
inside.
A dream that helps us taste the weeks of rain and sun the ripening on the tree
the labor of the farmer
touch of the fruit -picker journey of the men and women who bring fruits
from grove to table.
I call on a Dream of the People that remembers there is no separation
that knows each act lived fully awake cannot help but be
both prayer and lovemaking.
Oriah Mountain. Dreamer
Author and teacher, Canada
---
Write your Vision Down 
1. A reading from the book of the prophet Habakkuk, 2, 1-3 Bible ( O.T.)
I will stand in my watch tower and take up position on my battlements; I will see what he replies, if there is an answer to my question.
Then Yahweh answered me and said:
"Write down the vision, inscribe it on tables so it can be easily read, since this is a vision for an appointed time; it will not fail but will be fulfilled in due time. If it delays, wait for it, for it will come and will not be deferred…"
Guided Meditation
Just be aware how it feels to stand on your watchtower. Look where it is situated..
Make a conscious choice to stand there and connect with your visionary self. You have decided to stand there and look, reflect and be still with what you know deep inside….Honor yourself for this willingness.
You stand there waiting for what God ( Great Mystery, Spirit) is going to reveal to you…You hear Jesus say: "many wanted to see what you see"….be aware of this special time, this special moment of seeing.
May a great vision catch us…may we see…and we remember Job in his search… Without a vision the people wither…they no longer flourish…A vision for ourselves, for our world, for the way humanity moves into the future…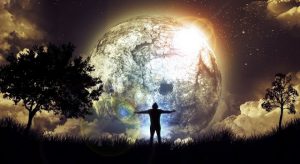 Without a dream, a direction, where will our action go…There will be an answer to my nagging questions,
You hear the words: "Write the vision down, it is a vision for now, write it down so that it can be read..Whatever comes to you now…a hope, a conviction, an intention…it does not need to be complete, look deep inside and receive…the vision is not for you alone, you do the visioning for the whole…
Thank …for what you have seen…for what is given.
Source image: free source internet
---
What kind of Great Worker are you?
How we participate in that dream from the Beginning:
each one will be engaged in meaningful work
Works of
compassion and healing,
justice and peacemaking,
works of art and craft,
works of imagination and beauty of soul,
works of love and prophecy
works of restoration
Earth Healers
River keepers,
Forest keepers,
soil keepers, air keepers,
organic gardeners
community builders and creative cooks
mystics and storytellers, enablers and dream weavers,
planters of seeds, hope builders, welcomers,
composers and conductors,
those who design with energies of wind, sun and water.
caregivers, love bearers, listeners, teachers,
soul makers, seekers and seers,
spirit builders and networkers,
elders, energizers, dancers, carpenters,
singers, heart makers, contemplatives,
fire keepers and jewelry makers
peacemakers, seed savers, city healers, homemakers,
herbalists, balancers, city planners, spiritual guides,
architects and scientist.
That each will activate the Dreams
alive in their hearts,
will connect with the dreams of the Earth
with the dreams of every being in the community of life,
that we may take our place
as partners in the great adventure of the Story of the Universe.
M.Southard, adapted by Elly Verrijt
---
Decide to Be a Spiritual Person
Treat every moment of your life with divine respect.
Love passionately your God given, miraculous life.
Be endlessly astonished at your brief breathtaking life.
Lift your heart to the heavens always.
Be a cosmic, divine Being,
An integral conscious part of the universe.
Contemplate with wonder the miraculous Creation
All around you.
Fill your body, mind, heart and soul
With divine trepidation.
Know that you are coming from somewhere
And that you are going somewhere
In the universal stream of time.
Be always open to the entire universe.
Know yourself and the Heavens and the Earth.
Act spiritually.
Think spiritually.
Love spiritually.
Treat every person and every living being
With humanness and divine respect.
Pray, meditate, practice the art of spiritual living.
And be convinced of eternal life and resurrection.
Robert Mueller, Ass. Secretary General of the U
---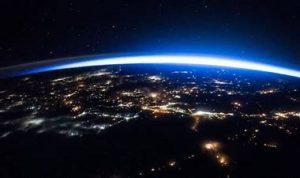 Source image NASA pictures
---
Hope
What is hope? It is the presentiment that imagination is more real and reality less than it looks.
It is the hunch that the overwhelming brutality of facts that oppress and repress is not the last word.
It is the suspicion that Reality is more complex than realism wants to believe: that the frontier of the possible are not determined by the limits of the actual, and that in a miraculous and unexpected way, life is preparing the creative events which will open the way to freedom and resurrection.
The two, suffering and hope, live from each other.  Suffering without hope, produces resentment and despair. Hope without suffering creates illusions, naïveté and drunkenness.
Let us plant dates, even though those who plant them will never eat them… We must live by the love of what we will never see This is the secret discipline.
It is a refusal to let the creative act be dissolved away in immediate sense experience, and a stubborn commitment to the future of our grandchildren. Such disciplined love is what has given prophets, revolutionaries and saints the courage to die for the future they envisaged.
They make their own bodies the seed of their highest hope.
Ruben Alves, Brazilian author.

Source Image free internet
---
12. INTEGRATION OF MODULE 4 'THE GREAT WORK | CONSCIOUS EVOLUTION'
---
As you start the integration of this module on Conscious Evolution you are invited to look back over the past three modules. Remember the vision with which you started this process. Where were you when you looked then at the world? Connect again with your deeper feelings. How did you feel about the present world, the situation of the Earth? The past three modules have given you a strong foundation to look for a deeper vision on the present moment in the development of human conscious and the evolution of humanity. Let a symbol, an image, a feeling arise and welcome it.
Write in your journal about :
The way I am in the world today……
To be born in this time of crisis and transition is…..
I have already contributed to the great transition by….
Write without restrictions, draw, make a poem . This is where you stand now.
Be grateful and thank for all the events, the moments of insights, guidance of your teachers and guides that brought you here.New insights about the crisis we are in at this moment?
Write about the Great Work in your own words.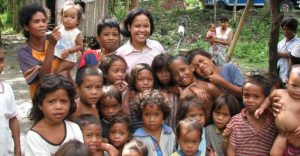 What aspects do you recognize in your mission now?
How do we express the process of the Great Work in our MMS Mission and more specific in the call for Renewal coming to us? See: Our evolving Understanding of Spirituality and Mission, Medical Mission Sisters 2019) See the parts on Prophetic Hope, Trusting our Prophetic Call: page 8,9, 10, 11 and 24.
picture MMZ, Philippines
---
Joanna Macy and The Work that Reconnects
In the first module you were introduced in her vision on our time, when she told us about The Three Stories of Our Time. When needed you can revisit that article and your reflections then.Now is the time to go deeper and  see the PDF on The Work that Reconnects. She gives us a clear picture what we can do now to bring about The Great Turning.  Starting from the doing, the concrete situation, to going deeper and see why we got there and then reflect on the shift that needs to happen in each of us.
In het two DVD's on TWTR ( Work That Reconnects) you find the many guided experienes. You may find a small group to experience the work. Know that it is very deep work, that can bring about deep transformation in your consciousness. It is not just an exercise that you can choose at random.
Spend time with her website too, with the many videoclips at the internet. And sit with The Shambala Warrior Prophecy!
Look for groups in Uganda( I do not know about Kenya and Malawia) of people who use her work for building ecological awareness there.
Finally: write about what Active Hope means for you now?
---
Conscious Evolution Barbara M. Hubbard
Introducing you to Conscious Evolution is quite a process. It is another way of experiencing how the Spirit has been working in Creation from the first moment. I am very aware that this process will take a lot of time. The important thing is that a good foundation will be laid about the new understandings of human consciousness.
So therefore in this module you will find a lot of materials and  suggestions for meditation and reflective study. If this will speak to you, it will take you on and slowly you will begin to become aware that there is a transformation. We will discover that we have so many more spiritual possibilities, visionary capacities, experience the oneness that holds the universe together in ourselves and live from there. It is in this way that we stand with God in the continuous emerging process of Creation.
So enjoy all the materials and spend reflective time with it, every day, not just once in a while for some time.
Sacred Intention
Meditation for the Great Work
Meditation Transition
Prophetic Call
May we give birth to a new dream
Write your vision down: from the prophet Habakuk.
What kind of Great Worker are you?
Decide to be a Spiritual Person.
Hope
Go To Daily Wisdom and find more meditations.
For deepening and study there are the two books available in your unit, the movie and several DVD of this growing process.
---
Bringing it all together
Picture our tomorrow
Paint a picture of to morrow,
With gentleness in your mind,
Tinting it with all feelings,
Every emotion of humankind.
Be willing to feel every heart,
And the desires it contains,
Including every nuance,
The joy as well as the pain.
Don't forget to use all colors,
The pastels, tints, and hues,
They represent the wholeness
That Great Mystery can imbue.
Then sculpt the shapes of destiny,
The patterns great and small,
Weaving dark and light in unity.
Yet, unfolding within the All.
But what is the difference
In this world, and yesterday's?
Is it the final ingredient
That changes our former ways?
Reclaimed will and allowing
Makes this tomorrow…stand apart.
Unbound freedom of expression,
Illumination…the victory of heart.
J. Sams, Earth Medicine.
ISBN 0-06-251063-0
---
Global Citizenship
Read the articles on Global Citizenship. Reflect now on your process of becoming a Global Citizen. Where are you now? Are there remarkable moments, events, in this process. Where and how are you invited to grow in this? Global Citizenship always starts with "leaving home". All persons who are doing or have done great work in the world, once have left their village, their home,their country. The moment of leaving home is a very remarkble moment. See how it has happened in your life. In your meditations, prayers  go back to this. What stands "home" for in your life. Those who never leave home, will never find their destination in life. Have you left your home already?
---
13. DAILY WISDOM FOR THIS MODULE
You are being stretched physically, emotionally and spiritually.
These are transitional times.
The old must die.
You are giving birth to the new.
Love is the guide, the teacher and your essence.
What is being stripped away from you is what is not love and contradiction.
Separation and the world's belief in scarcity.
You must be ready for this leap in consciousness
since you are doing it.
To be more precise: it is being done for you and through you .
You are the willing witness.
You said yes to this before you were born and took form.
Keep saying yes to what is.
It facilitates this process.
Continued meditation is the best preparation
in this time of graduatian.
Your guides and teachers are taking you to the edge.
Nothing less than the great transformation is the pledge!
Love, being the essence,
is also the goal and your inevitable destiny.
It is the snake touching its own tail.
The circle is complete and perfect.
The heart is emerging.
It is for you to receive it in all its glory.
Frank Coppieters : Handbook for The Evolving Heart
---
We are more than social agents to improve the existing situation.
We have this mysterious sense of the future motivating us to discover
what is beyond the current limits of humanity.
We are not alone…we are coming home and we are co-creating that home together,
in balance with nature.
Barbara Max Hubbard
---
The modern world lies under a pervasive sense of anguish, of being abandoned, or at least experiencing God as absent. Yet events that seem to turn our lives upside down and inside out are part of God's redemptive plan, not only for us, but for the world in which we live. God may be preparing a great awakening for the world, if God can find enough people to cooperate in this mysterious plan.
Thomas Keating 
---
How can the Divine Oneness be seen?
In beautiful forms, breathtaking wonders,
awe-inspiring miracles?
The Tao is not obliged to present itself
in this way.
If you are willing to be lived by it, you will
see it everywhere, even in the most
ordinary things.
Lao Tsu
---
In the beginning was only Being,
One without a second.
Out of himself he brought forth the cosmos
And entered into everything in it.
There is nothing that does not come from him.
Of everything he is the innermost Self.
He is the truth; he is the Self supreme.
You are that, Shvetaketu; you are that.
As the rivers flowing east and west
Merge in the sea and become one with it,
Forgetting they were ever separate streams,
So do all creatures lose their separateness
When they merge at last into pure Being.
There is nothing that does not come from him.
Of everything he is the innermost Self.
He is the truth; he is the Self supreme.
You are that, Shvetaketu; you are that!
 Tao Te Ching

---
If the people of the world were wise enough
to plant the root of their lives
deep within the Subtle Origin
Then the worldly affairs of life
would coherently follow their natural course
and harmony would abound of its own nature…
Then the peaceful order of the universe prevails
and unity manifests again of its own accord.
from the Tao Te Ching, by Lao Tsu, trans. Hua-Ching Ni
---
When you make the two one and
When you make the inner as the outer and the above
As below, and when
You make the male and the female into a single one
Then you shall enter the kingdom.
The Gospel of Thomas
---
The soul is all things together…. And since it is the center of all things, it has the forces of all. Hence it passes into all things. And since it is the true connection of all things, it goes to the one without leaving the others … therefore it may rightly be called the center of nature, the middle term of all things, the face of all, the bond and juncture of the universe.
The Philosophy of Marsilio Ficino by Marsilio Ficino
---
For those who are awake the cosmos is one.
Heraclitus
---
Everything you see has roots in the unseen world.
The forms may change, the essence remains the same.
Every wondrous sight will vanish, every sweet form will fade.
Do not be disheartened.
The source they come from is eternal.
Growing, branching out, giving new life and new joy.
Why do you weep?
That source is deep within you
and the whole world is springing up from it.
The source is full. Its waters ever flowing. Do not grieve. Drink your fill.
Don't think it will ever run dry, this is the endless ocean.
From the moment you came into this world
A ladder was placed in  front of you that you might escape.
From earth you became plant.
From plant you became animal.
Afterwards you became a human being.
Endowed with knowledge, intellect, faith.
Behold the human body, born of dust.
How perfect it has become. Why should it fear its end?
When were you ever made less by dying?
When your years pass beyond this human form.
No doubt you will become an angel and soar through the heavens.
But don't stop there – even heavenly bodies grow old.
Pass again from the heavenly real.
And plunge into the vast ocean of consciousness.
Let the drop of water that is you
Become a hundred mighty stars.
But do not think that the drop alone becomes the ocean.
The Ocean too, becomes the drop.
Rumi
---
The light of consciousness
was, is, and will be
Being -now!
And the whole realm of existence
echoes back, in the instant that
it awakens to the potential for
consciousness already present in it:
The light of consciousness
was, is, and will be
Being -now!
The Genesis Meditations, page 144-145 Neil Douglas -Klotz
---
The consciousness of each one of us
is Evolution looking at itself and reflecting upon itself.
Pierre Teilhard de Chardin
---
Noosphere
An ever increasing number of persons are beginning to distinghuish a Noosphere
which is like a halo around the biosphere.
It is like the living membrane which is stretchted  like a film over the lustrous
surface of the star which holds us.
An ultimate envelope taking on its own individuality and gradually
detaching itself like a luminous aura.
This envelope was not only conscious but thinking.
Pierre Teilhard de Chardin
---
Matter and Spirit: no longer two things but two states
or two aspects of one another and the same cosmic stuff.
Matter matrix of Spirit
Spirit the higher state of Matter.
Pierre Teilhard de Chardin
---
It is impossible for me, Lord…to look on your face without seeing in it
the radiance of every reality and every goodness.
In the mystery of your mystical body, you sought to feel the echo
of every joy and every fear that moves each single one of all the countless cells
that make up mankind.
Pierre Teilhard de Chardin
---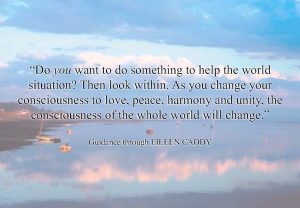 ---
What is asked of you is not complicated..
Follow your heart and you will never feel abandoned by God.
Frank Coppieters, The Evolving Heart
---
Every time you embrace the light
you have become God's messenger
and the world is a better place.
Frank Coppieters, The Evolving Heart
---
Like a mighty wind the Divine turns everything upside down
so a new order can emerge.
In the midst of everything shifting, there is changelessness.
The observer in you sees only perfection.
Frank Coppieters, The Evolving Heart
---
Every time you surrender to an impulse of true love
something in the very fabric of the earth's atmosphere shifts.
trust that each of you carries unique gifts
perfectly suited to bring in the new paradigm.
Frank Coppieters, The Evolving Heart
---
Bury the sword, open your heart and speak your truth.
your planet needs you- now!
The transformation begins with you.
do not hesitate: give it all your dedication.
Frank Coppieters, The Evolving Heart
---
14. ARTICLES FOR FURTHER READING AND DEEPENING
An Evolutionary Transition Is Coming—Are You Ready? / by Robert Cobbold
The Practice of Global Citizenship / by Rhonda Fabian
The Community Awaiting Us / by Joanna Macy
About Universe Story and Planetary Civilization
Global Spirituality and Global Consciousness
Active Hope | Time / by Joanna Macy
Coming Back to Life / by Joanna Macy and Molly Young Brown
Integral Spirituality
---
15.
REFLECTIONS FROM PARTICIPANTS
Click 
here
to leave your reflection on Module 04.