1. Introduction: A Worldwide Learning Community
2. Create your own Learning Community and participate in this worldwide process
3. The growth of a Learning Community
4. To Build the Circle of Co-Creation
5. The Co-Creators Agreement
6. To Build Resonance
---
1. INTRODUCTION:

A WORLDWIDE LEARNING COMMUNITY


by Elly Verrijt
Some time ago I started to work on the foundations of a Learning Community. A dream of long ago is emerging; the time is ripe and I am ready to act now. In 2005-2006 I was gifted with an online learning community by the Foundation for Conscious Evolution. I made a commitment to this foundation to introduce people to Conscious Evolution and help them to understand this process. I have done it ever since and you will find this process in the modules. My one year online learning experience with Barbara Marx Hubbard was a deep and transformative experience. We never met face-to-face but she and the community are in my heart also, after Barbara has died in 2019.  All the years since the course I did in 2005-2006 I  saw people growing in the process of co-creation and understanding of our conscious participation in the evolution process.
---
2. CREATE YOUR OWN LEARNING COMMUNITY AND PARTICIPATE IN THE  WORLDWIDE PROCESS
I invite you, if you feel drawn to this program, to commit to this process and walk the path together. You will soon know that you are not alone. Communities are being born.
---
3. THE GROWTH OF A LEARNING COMMUNITY
In the circle we can grow in unconditional love for each other, as like-minded and unique souls. There is a deep cosmic law teaching us that persons with the same vision, deep longings and the same call will find each other and are drawn to each other. Is not just a matter of organization, but of soul-attraction. We have to go deep, to that level of communication and interacting. I trust that in the work of the learning community we will experience this.
---
4. TO BUILD A CIRCLE OF CO-CREATION
Co-creation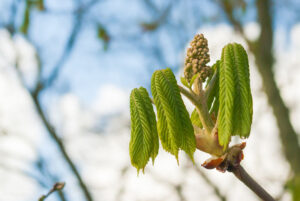 The process:  First to grow in relationship with Self, the Divine, the whole Cosmos and each other. To grow in a reflective mood and experience the Oneness that is all around us. The Cosmos would not be apart from the Oneness . Always we need to stay connected with the Field of Love between us. Hear it, feel it…and continually search for it because something new is emerging  all the time, also in the midst of brutal wars and terrible destruction.
---
5. THE CO – CREATORS AGREEMENT 
Some basic rules for working in a Circle of Co-creation.
Be yourself, authentic and fully present. If we are not fully present we block the flow of creative energy.  In group processes this is so important. We are responsible for the flow of the process. And the process can not flow, if our emotions, preconceptions, not being truely present, stand in the way. Go for the realization of your gifts and in doing so, you allow others in the circle to do the same.
Listen to the Spirit at work in you. Be open to your call.
---
6. MEDITATION: CREATING RESONANCE


This meditation is inspired by the Course of Conscious Evolution by Barbara Marx Hubbard and team. Handbook for Co-Creators. Foundation of Conscious Evolution
In my work of guiding others to a deeper understanding of creating resonance, I have experienced this meditation so often and also a  shared with others.
Get comfortable and relax. Become present in the now and begin to pay attention to your breath. Relax your mind. By breathing deeply you will create a free space in your mind. Once you become aware of your body, say hello to yourself.